Derma E is a skincare brand I've been using since 2015. It's a fabulous, clean beauty brand, and actually, it's one of the leading clean beauty brands in the USA.
People often ask me which Derma E products I use the most, so I thought it would be a good idea to create a round-up post of all my tried and true faves.
There are so many great ones it's hard to choose, but I narrowed it down + at the very bottom of this I narrowed it down even further into the Top 3!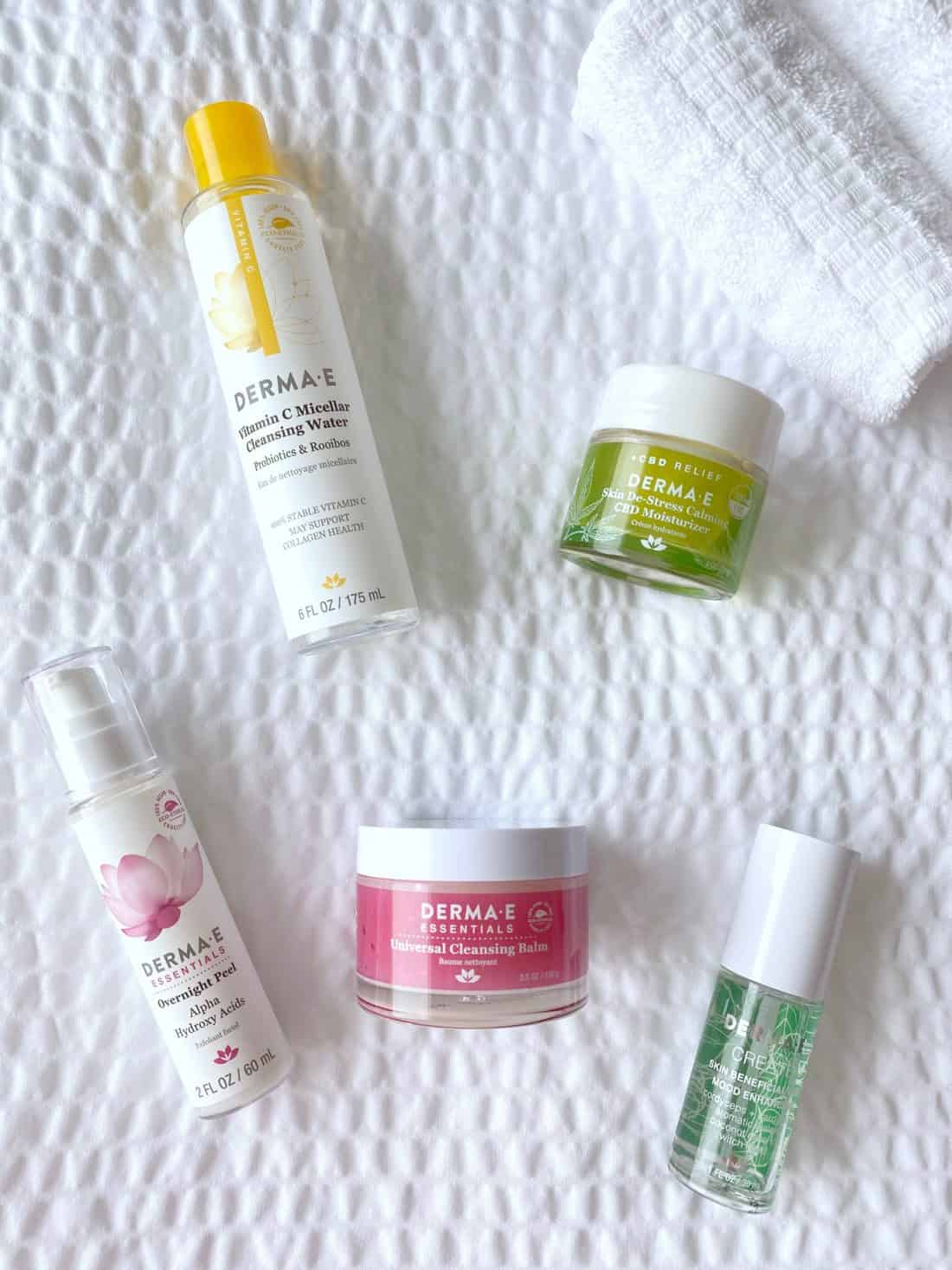 Derma E offers a wide range of products, and they have even expanded into body and haircare, so it could be a little overwhelming if you don't have an idea of exactly where to start.
Just keep in mind that we all have different skin therefore what works amazing for me may not be the greatest for you. Also, in my experience, as you go through life changes (aging, environment, lifestyle, seasonal) you may need to change the products you use. For example, I used to use Derma E's Hydrating Night Cream, and it was great for my skin for about a year, and then my skin became more dry (living in desert / an autoimmune that makes my skin dry / general aging.. to name a few) and I found that incorporating an oil into my skincare made a huge difference in moisture.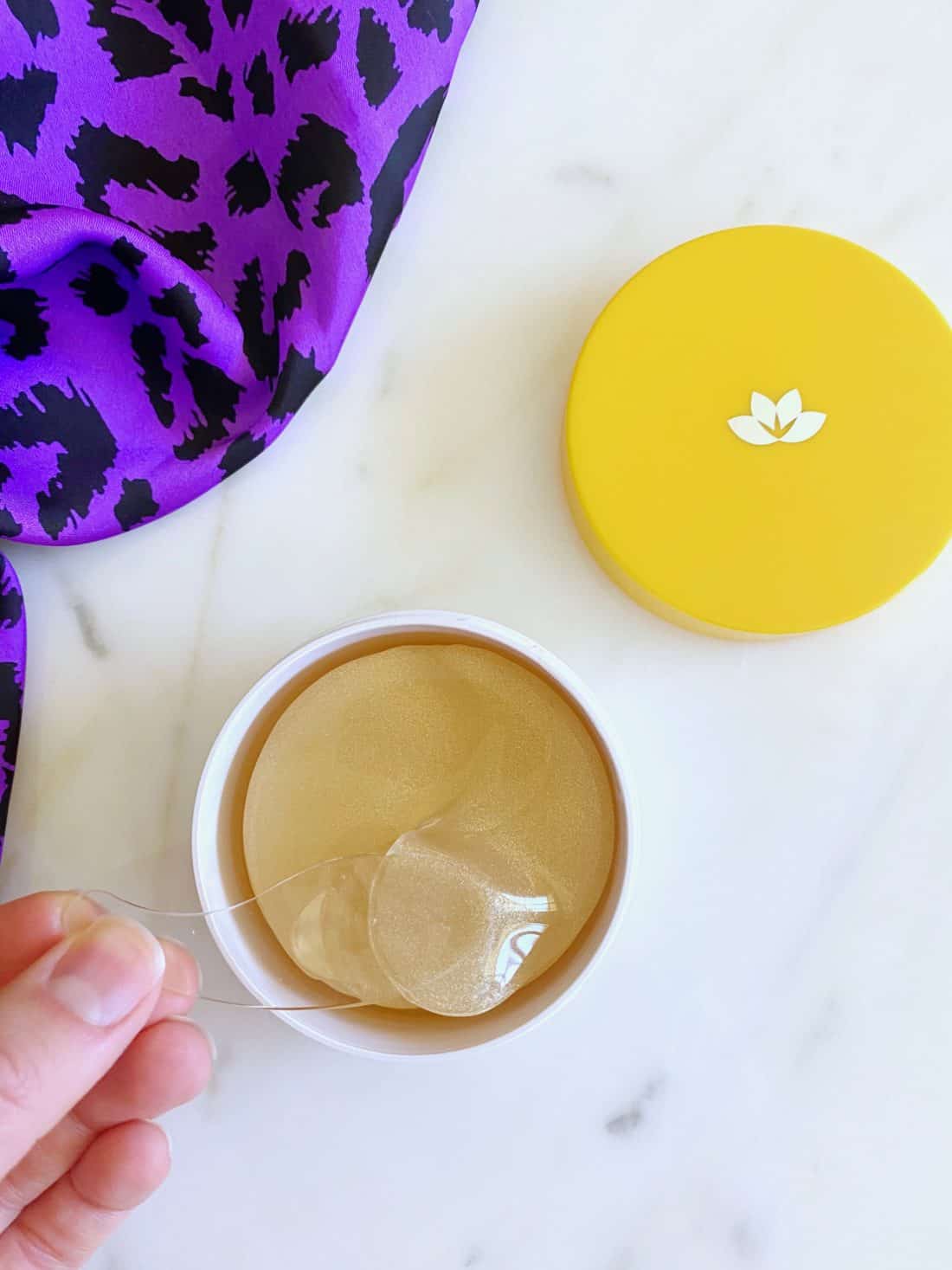 For reference I'm 34; skin is / dry / sensitive / fine lines / no acne (except the occasional breakout on neck and jawline area).
OK Let's breakdown the Top 10 faves:
ALSO: Acne Deep Pore Cleansing Wash – If you have breakouts, this is an awesome product. I don't need this often, but from time to time I use it and it will really dry up any icky places quickly. Derma E has a new acne line that is fab. I also really like the acne toner (it has tea tree oil in it which is a huge plus).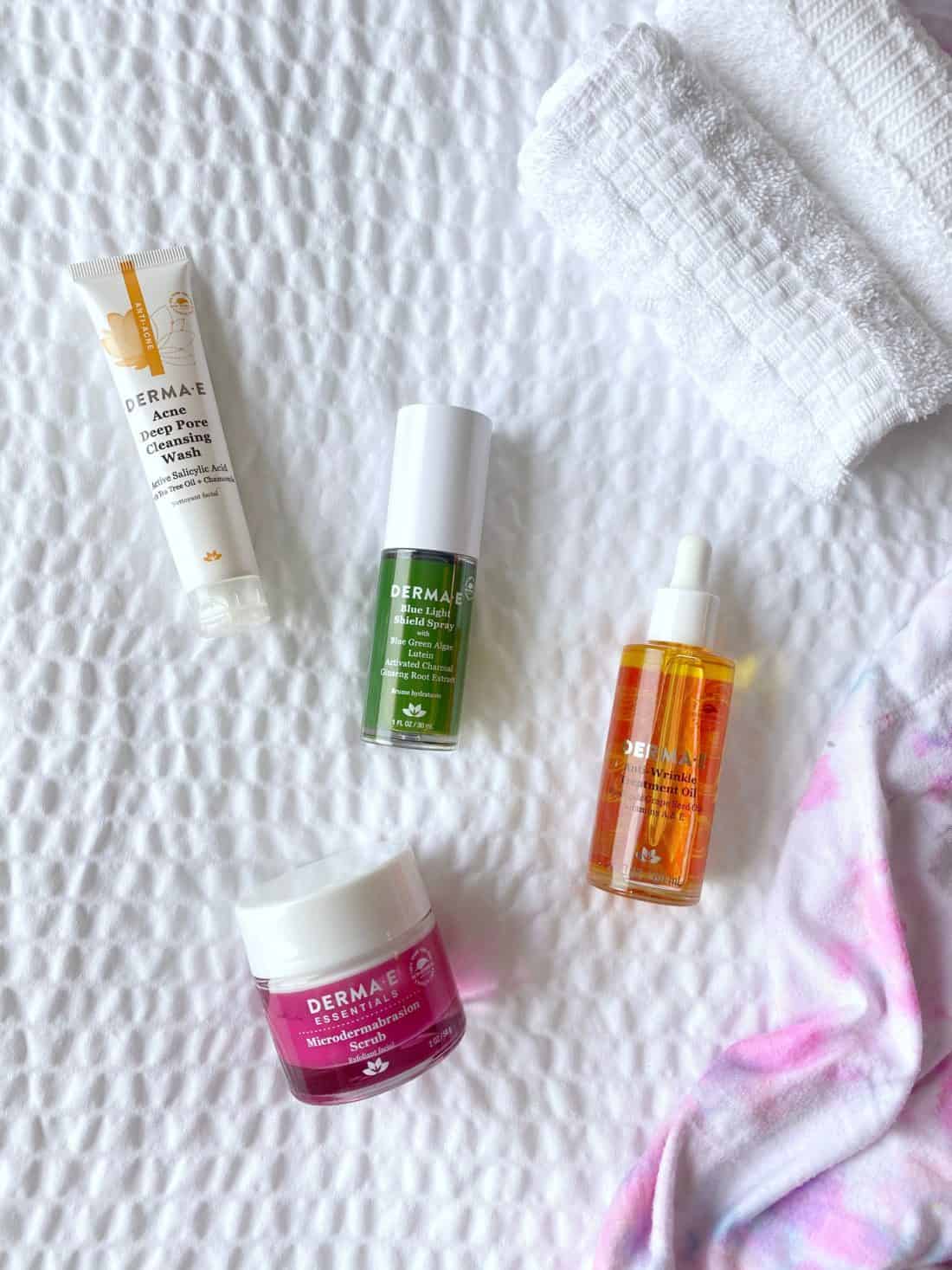 If you're into skincare and you ❤️ Derma E too, you'll want to take a peek at my 5 Step Morning Routine Video, How To Host A Holiday Brunch For Your Gf's (ft. Derma E), and of course Fabulous Fall Skincare.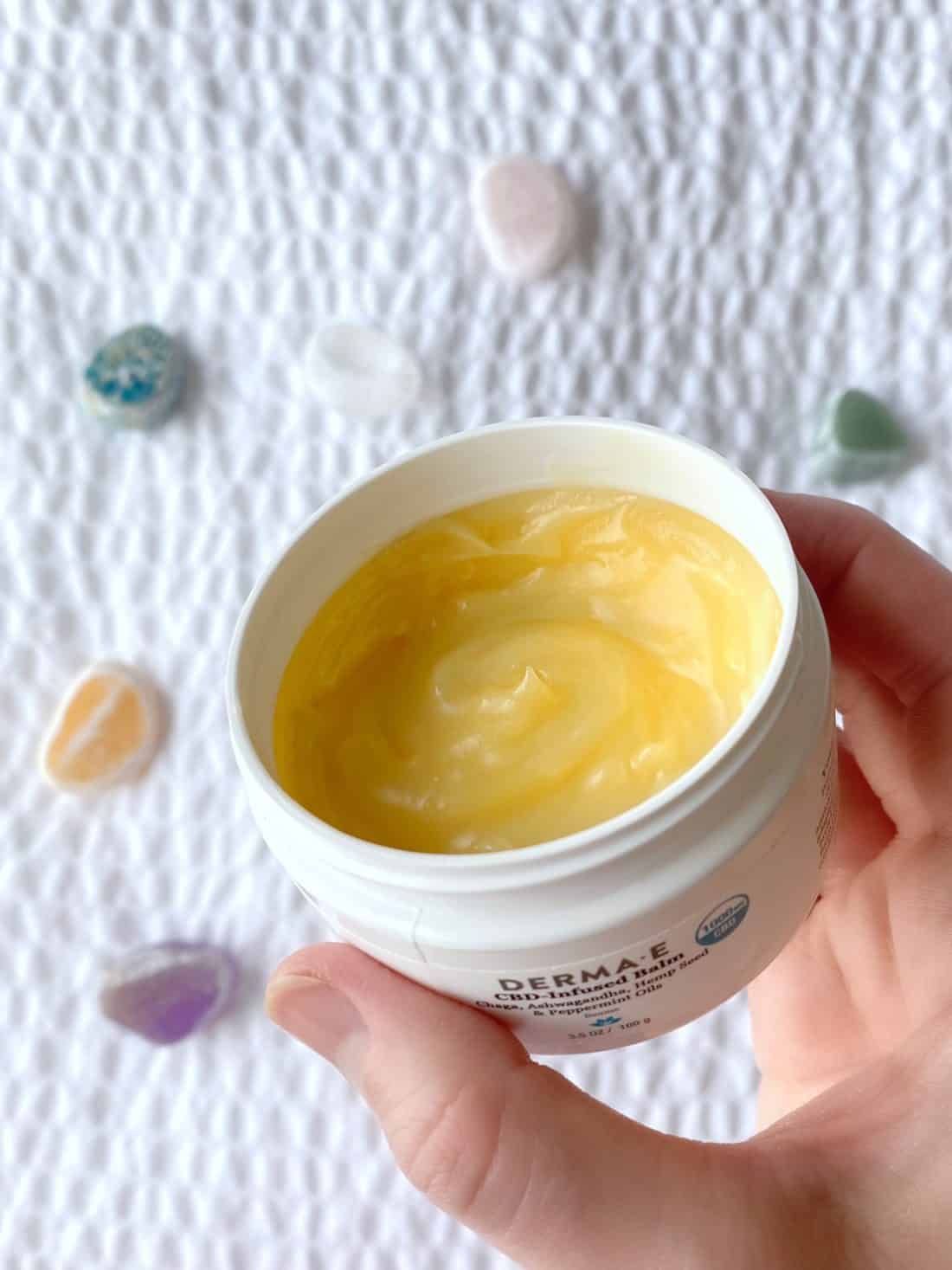 Derma E's luscious CBD calm balm w/ peppermint pictured above.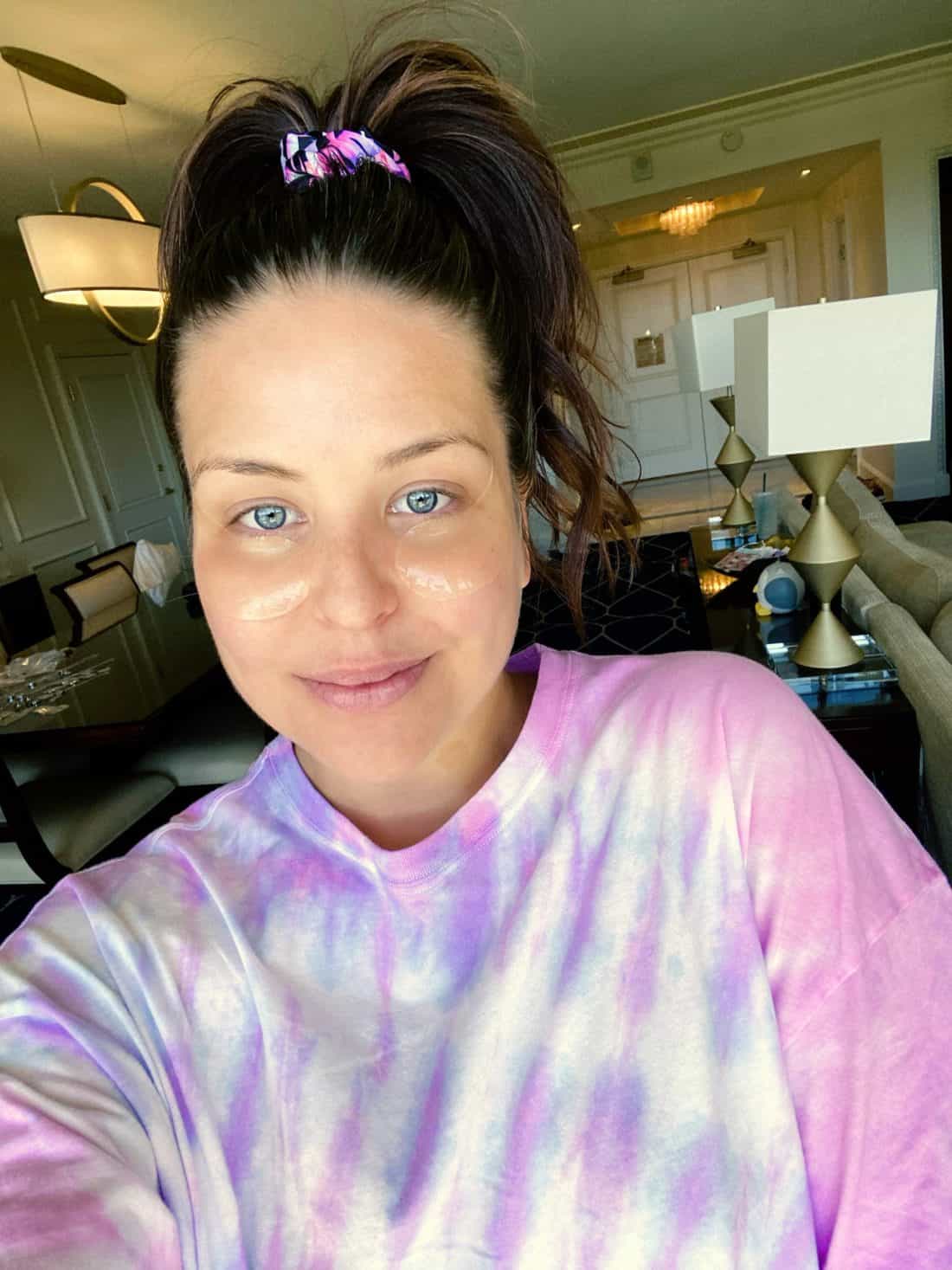 Rocking the Vitamin C Eye Patches (above). 🍊🧡
Ok. Top 3. Here We Go.
Microdermabrasion Scrub (but are we even surprised?)
🎉💖🎉💜🎉
If you have any ?'s about Derma E, feel free to ask me in DM's @missashleydiana.
Xo, Ash.
Sidenote: be sure to follow their Instagram; their page rocks.