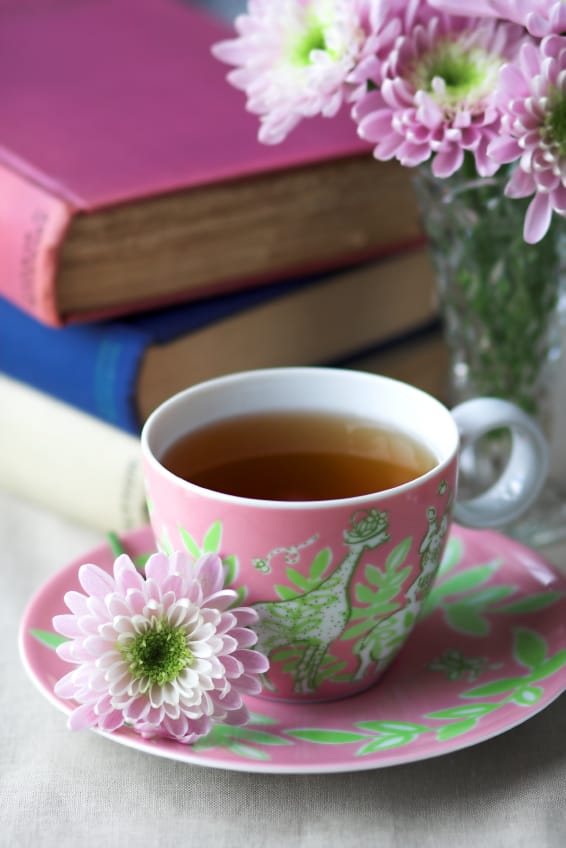 The one beverage that goes well in all seasons is undoubtedly tea. I savor every sip of my tea!  I love the aroma, the color, and the taste. Not only is tea aromatic and relaxing, different types of tea carry different health benefits – check out the healthy goodness below!!!

The most popular type of tea, green tea is Asia's forever favorite. Green tea has a refreshing aroma, and it has major anti-oxidant properties!  Green Tea is definitely a staple in a girl's beauty regimen.  A substance called EGCG in this tea fights cancer. The tea is also known to lower cholesterol level since ancient times. It is possible that green tea slows dementia and other neurological problems. Have a cup to soothe your senses, lighten up your body, and let your skin glow! (Have you heard of Matcha Green Tea? I'm obsessed! Check out it out HERE!)

A 400 year old Chinese tea, that is super high in antioxidants!  (Oolong is one of my favorites!)  Oolong tea can help boost the metabolism, burns fat, and causes sustained weight loss. In fact, after about 2 hours of having this tea, you can literally feel your senses firing and your metabolism rushing. The tea is therefore used for weight management if used with less or no sugar.

When it comes to white tea, you know you're in for a healthy boost, as it is the least processed of all teas. A comparatively newer tea type, white tea is a delicate tea containing potent polyphenols in the form of antioxidants. They also have ECGC that fights cancer and signs of aging.
Popular in South America, this tea has to be every coffee-lover's favorite due to bold texture and yummy flavor. This tea is packed with antioxidants and vitamins, all ready to provide an energy pump without any caffeine-related side-effects. The tea helps focus better, enhances physical endurance and aids in digestion.

Black tea tops when it comes to keeping fresh-smelling breath. It is full of powerful polyphenols that inhibit bacterial growth and plaque build-up in the mouth. It also helps cut down on extra fat, keeping you in shape. In fact, this tea may also prevent diabetes with its glucose-inhibiting characteristics.

This gorgeous crimson caffeine-free tea is a popular remedy for insomnia.  It has also been shown to relieve diarrhea, ease nausea, and quickly soothe an upset stomach.   It also help keep your body's cortisol levels (stress hormone) low!

Pleasant and Fragrant, studies show that this tea can drop blood pressure by 8-10 points.  Hibiscus plants can be grown in many area of the country, so essentially you could grow your own blood pressure medication. (Isn't Mother Nature the greatest?)

This type of tea is fantastic for sinus relief and stress management. It also serves as a remedy for stomach problems like bloating. The tea causes slight boost in estrogen level, causing hormonal problems like acne and oily skin to alleviate. What's more? The tea has also proved to maintain, if not decrease, weight gain.

This tea is a healer in so many ways. Chamomile tea eases body pains and helps provide a sound sleep. The tea has amazing skin cleansing and moisturizing properties, let alone its delicious taste and aroma. It can also lighten sunburns and aid in healing wounds.

If moderately used, licorice tea fights depression, skin problems and stomach troubles. It is known for soothing upset stomach and heartburn. Licorice tea is also widely used to treat sore throat and flu. (do not drink licorice tea if you are pregnant)

Whether hot or iced, herbal tea – made out of herbal infusions of certain plant families – provides your body with rich hydration. It stimulates your senses pleasantly with its sweet aroma and delicate taste, leaving you calm and peaceful. Herbal teas are wonderful to enjoy in the evening as they generally do not contain any caffeine.  (Hibiscus, Peppermint, Chamomile, & Licorice listed above are also herbal teas)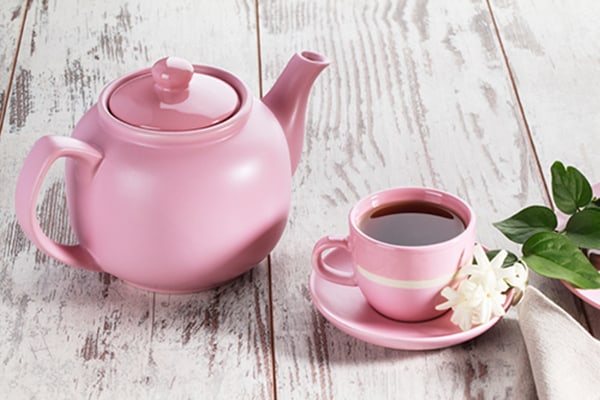 Whatever type it may be, tea is our best-loved beverage at all times and is always jam-packed with flavonoids and so many other healthy treats. There is no reason why one shouldn't have tea often – and of course, make sure to venture out to try new types and reap the variety of health benefits!