My gf Olenko just introduced me to Young Living, and I am so grateful.  They are genuinely remarkable! What sparked my interest in Young Living, was the fact that they are "food grade" oils.  This means that you can use them in raw food recipes, or for certain instances they may be taken orally.  Most essential oils are only suitable for cosmetics and perfumes.  The reason Young Living is so different is because they are therapeutic grade oils.  The whole idea of using essential oils to enhance your life is to keep it more pure…so in my opinion Young Living was the top choice.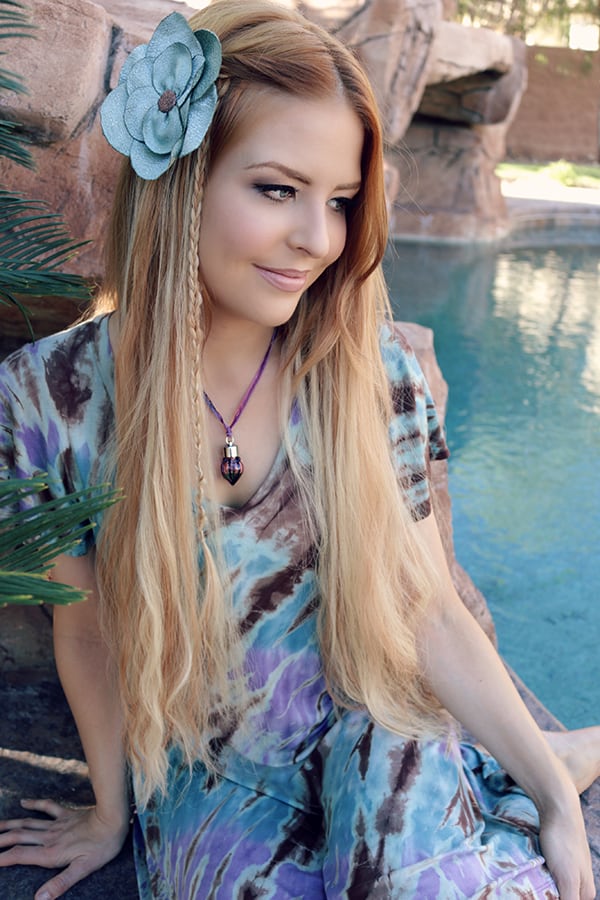 In our world today, there are so many toxic chemicals surrounding us. Toxic ingredients are literally being shoved down our throats on the daily! If you take a moment to think about all the unhealthy chemicals we actually use in our homes…it can be pretty scary; toothpaste, toxic mouthwash, who-knows-what kind of household cleaning supplies, aspartame cough drops, aluminum deodorant, funky hand soaps, methylparaben body lotions…. Geesh!! I finally decided that I wanted to clean up my home & my life and start replacing all that weird stuff with some natural stuff!! Welcome to my life Young Living. One of my fave kits to get started with is THIS ONE.
These oils are a result of Young Living's strict, detailed method for producing the oils to obtain the purest, plant essences. Young Living calls this their Seed to Seal process, where every step from planting to bottling is detailed and controlled. Plus these oils are 100% pure essential oil…no fillers to cheapen the product! You can use less of the product because this stuff is POTENT!
Seed to Seal

1. Seed -Potent essential oils come from plant species that have been authenticated by Young Living experts. Species certification involves scientific research, field study, university partnerships, and on-site planting certification.

2. Cultivate – Through cultivation on the four Young Living farms, Young Living Essential Oils has mastered the creation of pure, potent essential oils. The company takes this knowledge around the world to co-op farms to certify that these farms' growing processes meet Young Living's strict quality standards.

3. Distill – Young Living's proprietary low-temperature, low-pressure steam distillation process ensures that the beneficial plant compounds in every batch of essential oil remain uncompromised during the extraction process.

4. Test – Each essential oil must pass Young Living's stringent testing to ensure the optimal bioactive natural compounds are present. Young Living uses its own internal labs, in addition to third-party audits, to verify that international purity and potency standards are met and surpassed.

5. Seal – Young Living completes the Seed to Seal process by carefully sealing each bottle of essential oil before shipping them to members worldwide.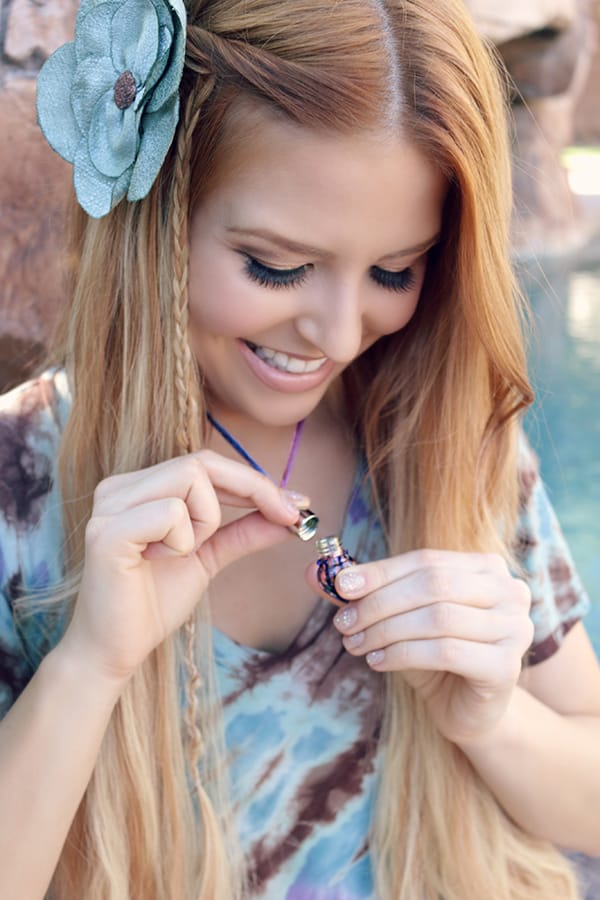 Aleksandra gifted me this awesome essential oil necklace for my birthday! It is one of the coolest gifts ever! I wear it all the time so I always have a handy dandy YL essential oil with me! These are called "Tinkerbell Gems". She makes beautiful custom designs! I happen to be wearing a purple blown glass pendant (filled with lavender) attached to a pretty, purply silk ribbon. You can contact her for custom designs HERE! You will not be disappointed…they are even more beautiful in person!!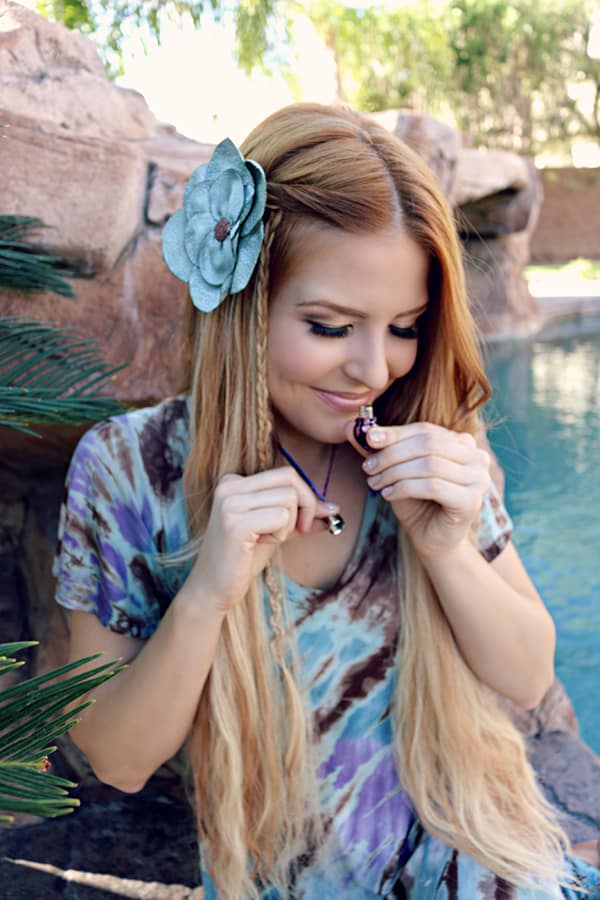 Can't you just smell the lavender?!? Lavender never goes out of style. Once you have it in your life, you cannot live without it!
When you think "essential oils" the first thing that probably comes to you mind is "ahhh smells good.." Buckle up ladies, smelling good is only the beginning!!! These oils create harmony in the mind – body – soul. Not only can you use the oils for relaxation, you can use essential oils for beauty care, hair care, stress management, immune support, household cleaning, disinfecting…… pretty much there is an oil for everything.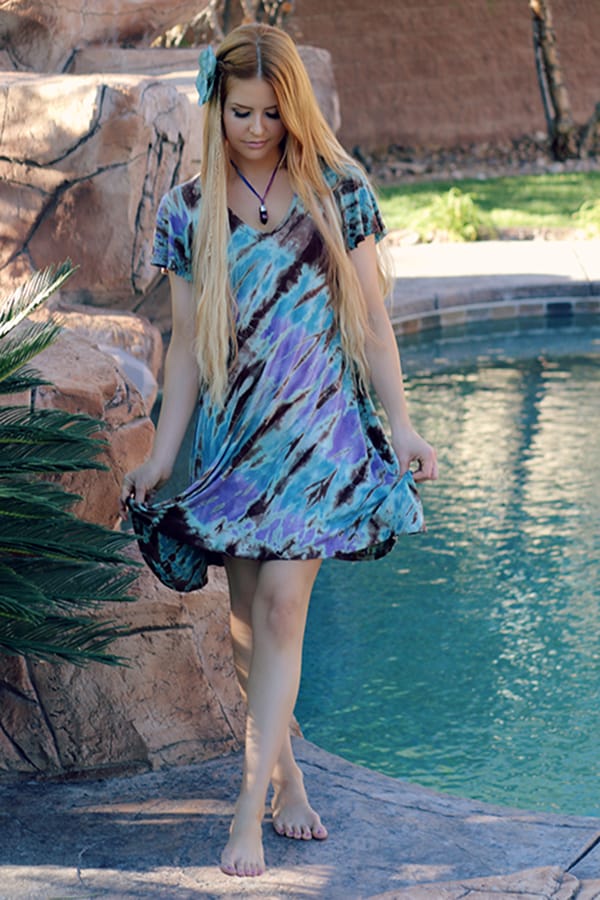 If you want to get started with YL oils, I highly recommend this starter bundle. It has the prettiest diffuser and some of the top oils at an epic price.