We've been back on social media since July.
Before that, WELL… it had been a while! In fact, 1 whole been a whole year. Yes, an entire year (actually like 14 months).
It actually wasn't my plan; what started as a mini break (or "breakdown" I may say), turned into month after month of it just not feeing like the right time to come back.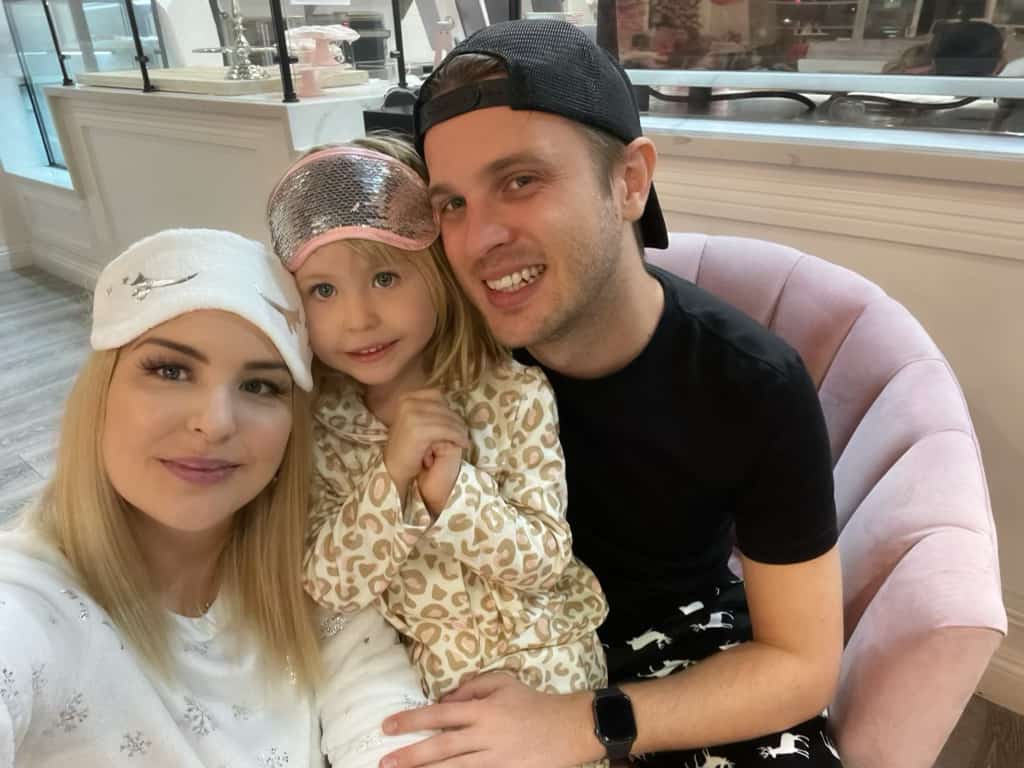 I wanted to share this officially on the blog, and to also bring you up to speed of what's been happening in our lives. Even though I've been posting blogs this past year, I have kept them somewhat impersonal and that was intentional. There was so much that transpired privately over 2020 that I needed to wait until it felt safe to share about more personal matters. (As you know I keep it pretty real w/u like here & here).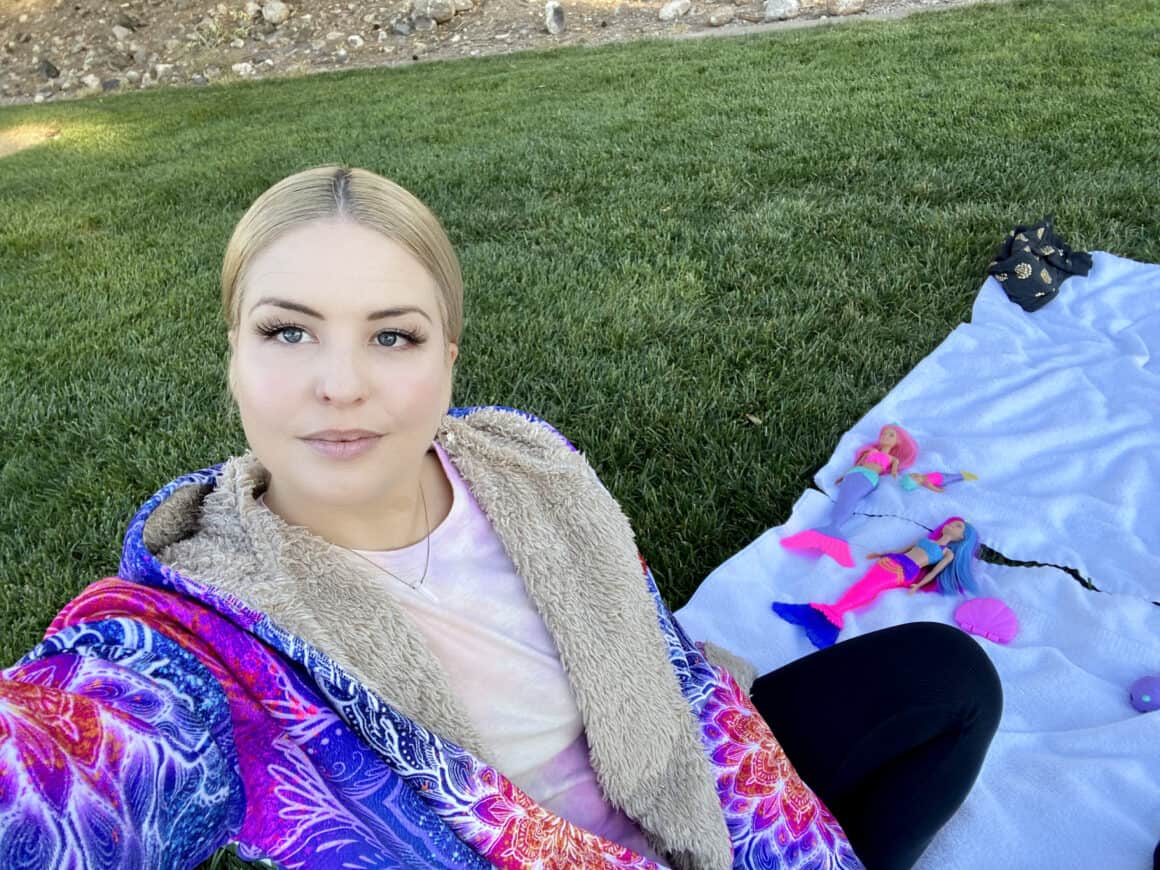 To bring you up to speed..
We made THIS VIDEO to take ya through our past year 💜. I hope it conveys our story and inspires.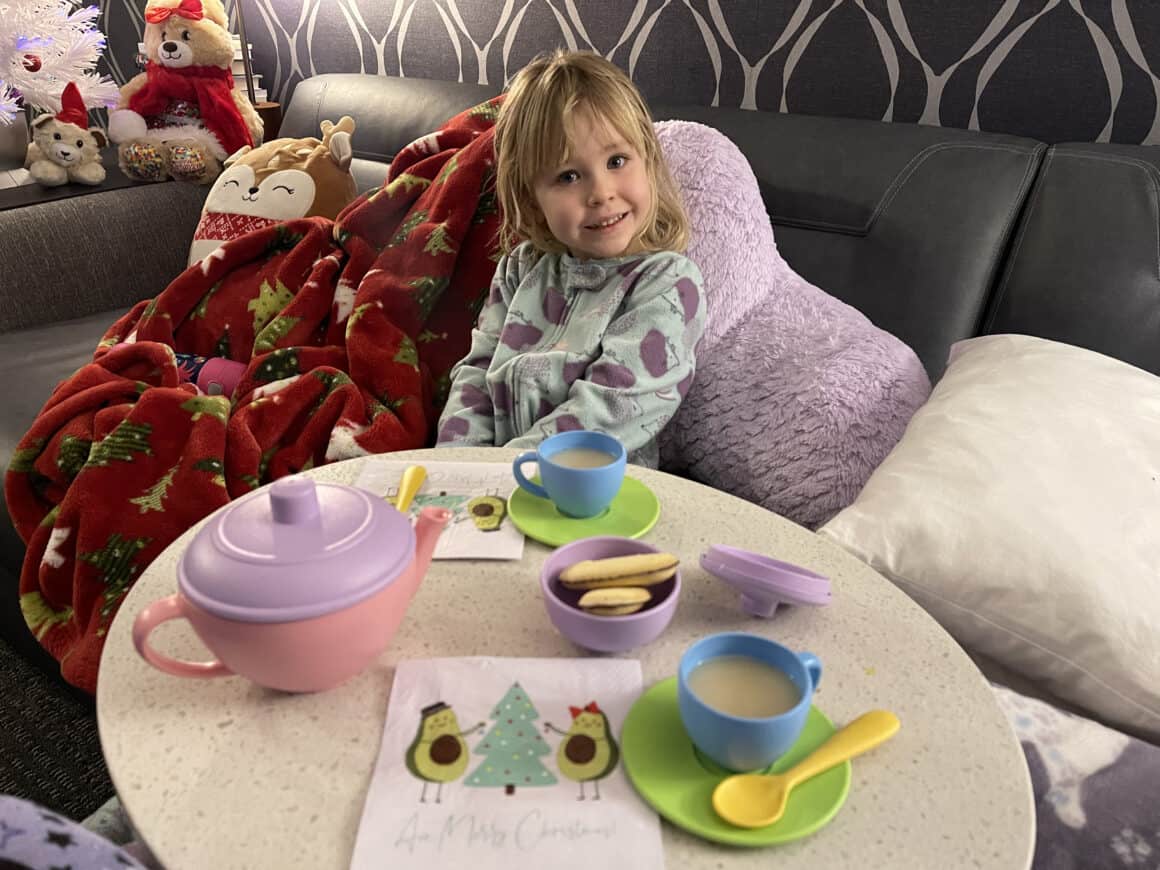 For a quick fire recap. Let's breakdown 2020:
👨🏻‍⚖️Family court all year
📦Packed up & moved out of our house in 10 days (our landlord sold the house)
🏨Alex, Lily and I lived in a hotel for 5 months in Vegas
👱🏻‍♀️Bleached my hair (my version of a quarantine mid-life crisis)
🥴Got Covid
🙌🏻Got through Covid
🏝Relocated across the country to SC to be close to family
💖And a lot of other highs & lows, but you catch my drift!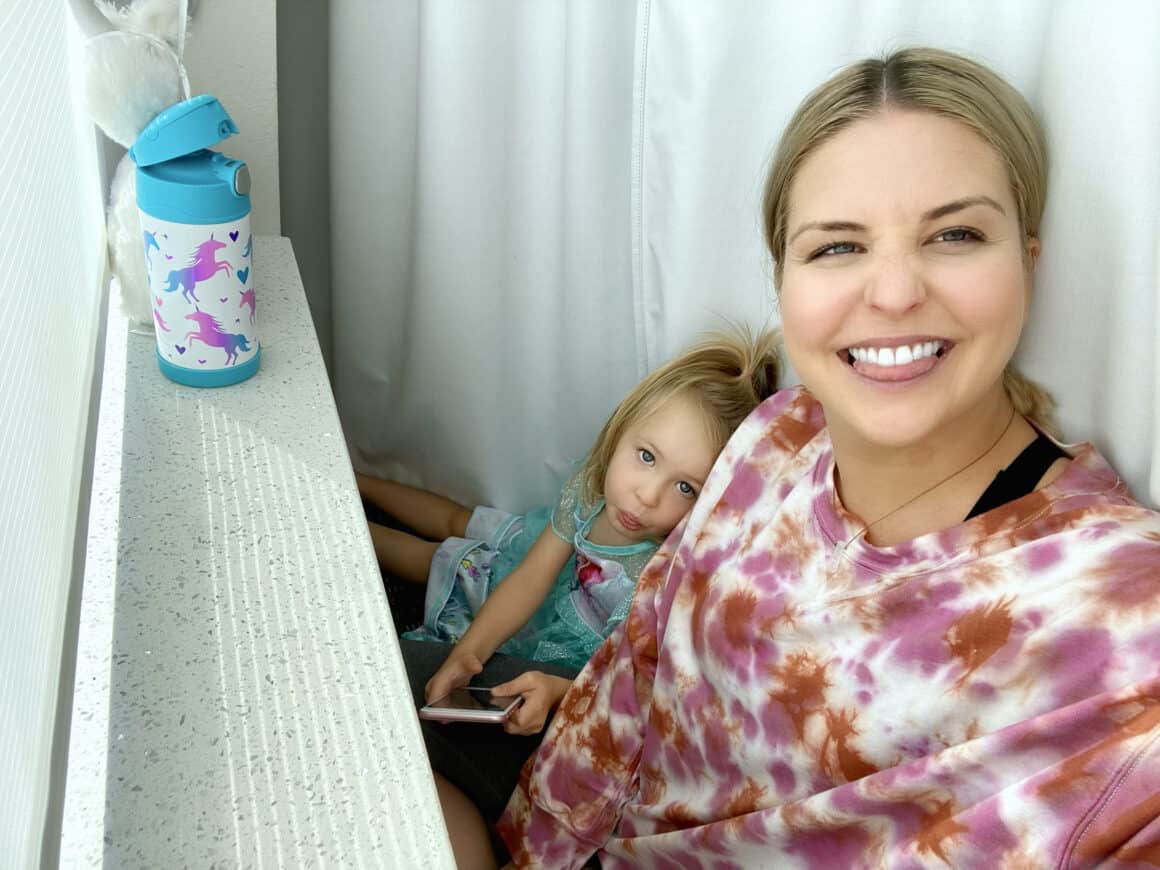 As much as I wanted to be active on my Instagram pages, the truth is that I knew I had to make a conscious decision and focus ALL energy where it was needed most – in my personal life & the safety of my family. 💜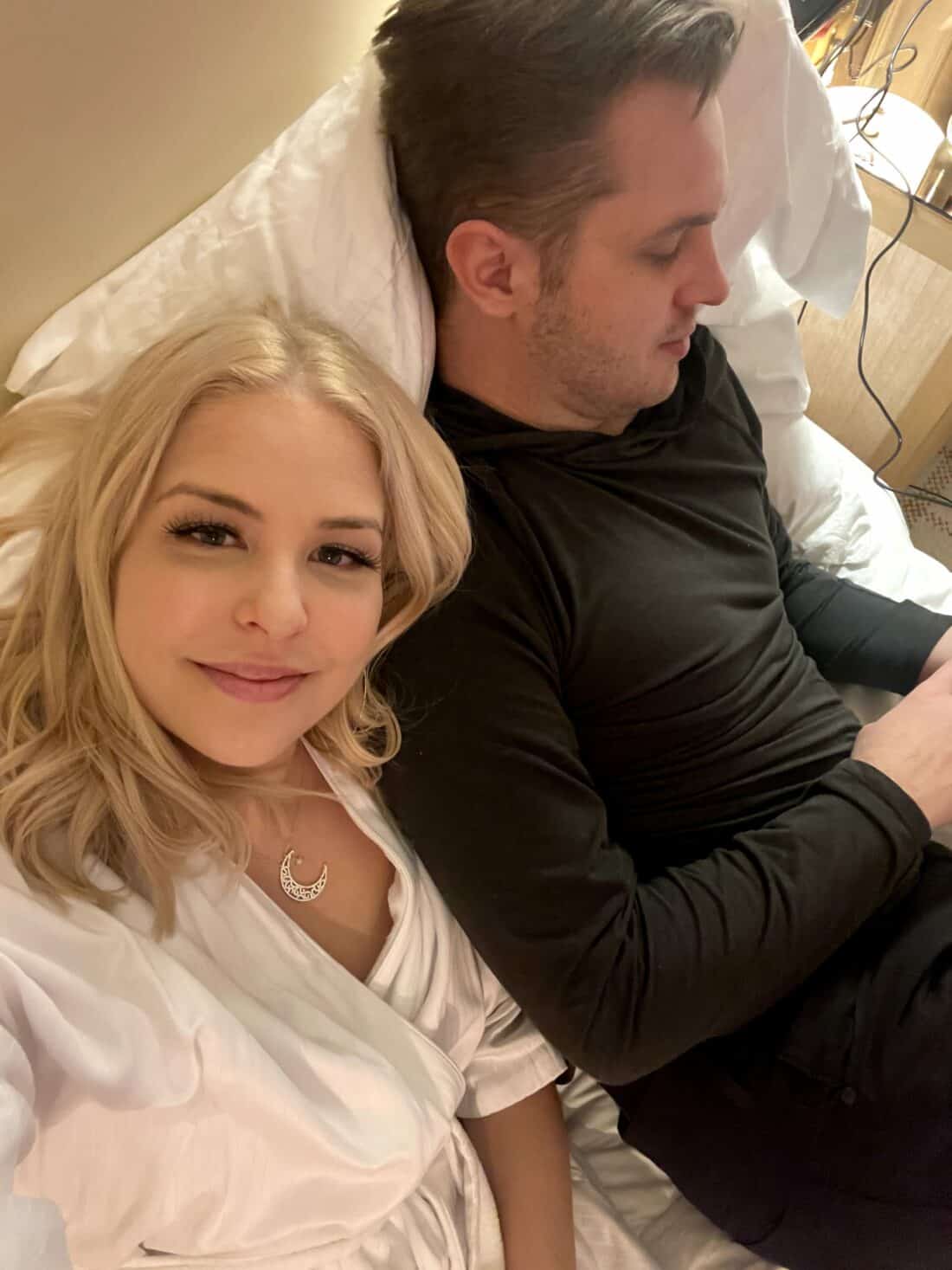 The #1 question I have been asked the most is "why did you move out of that beautiful house and why were you living in a hotel?"
Well, it's simple & complicated.
The simple version is this:
We didn't own the house we lived in, but yes we loved everything about that home.
Last summer 2020, our landlord decided to sell our house (understandable; if I had owned a rental home in LV , I would have wanted to sell it mid-pandemic too).
We weren't in the position to buy it like we previously had planned because I had just decided (about a month before) that I wanted to move back to the east coast to be close to family. I moved to LV w/my ex-husband years ago, so I have no family anywhere close by.
I have always imagined having a home close to my family, and had wanted to buy a townhome in my mom's neighborhood. I thought I would own a home in LV and in SC, but as Covid would have it, things in life turned upside down.
When the pandemic hit, like most people, many things (money, family, health, etc) felt uncertain, and like many people, when faced with major uncertainty of what is ahead, you look for ways to have more stability and certainty in your life. For me, that comfort was found when I made the decision to move back home where my family is. Having a family support system and healthy environment for Lily was the top priority.
But it didn't happen without some major challenges.
We moved out in like 10 days, packed all our things (mostly clothes and Christmas decor lol) on a huge POD, and the rest we sold. We had no idea how long we would be in Vegas or where we would even live in SC, so we sold most of our furniture.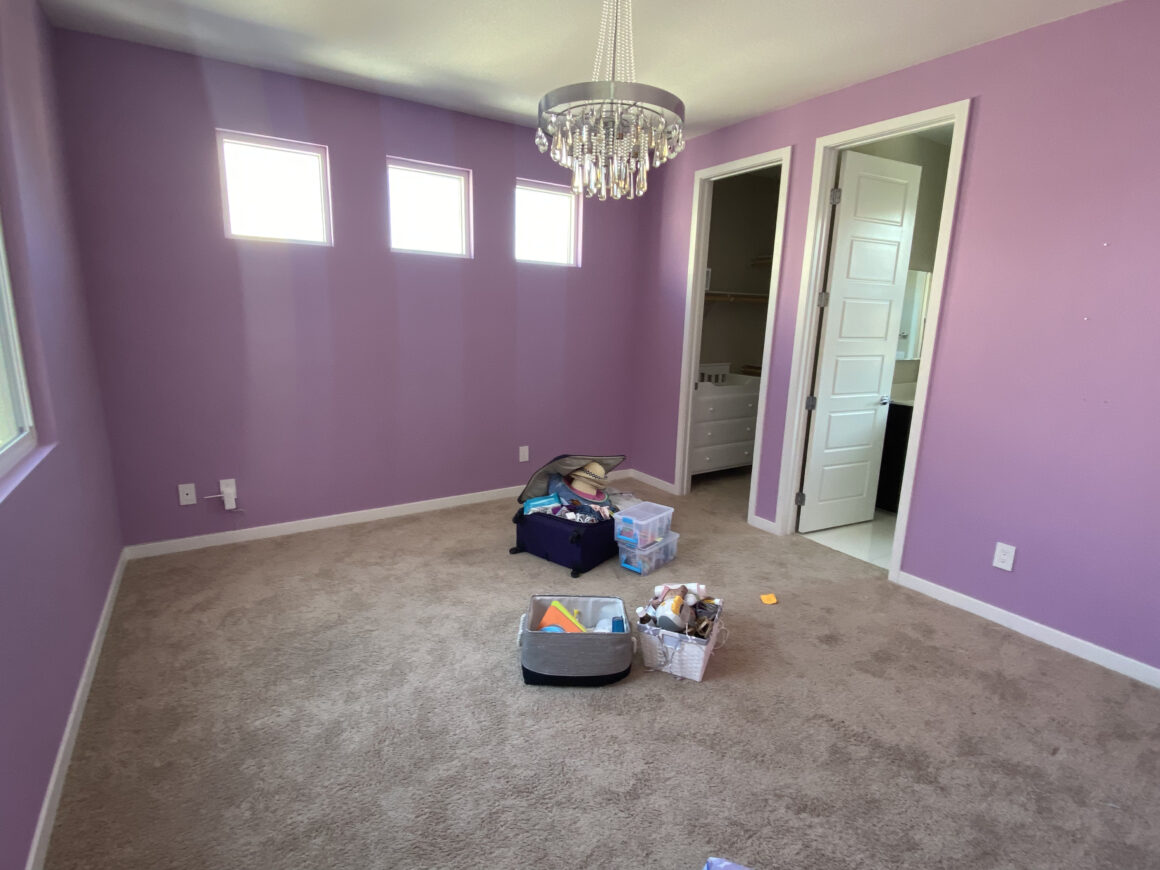 I've moved many times & I've learned that unless you're obsessed with something and/or it's one of a kind, it can be replaced easier than hauling it from one place to the next.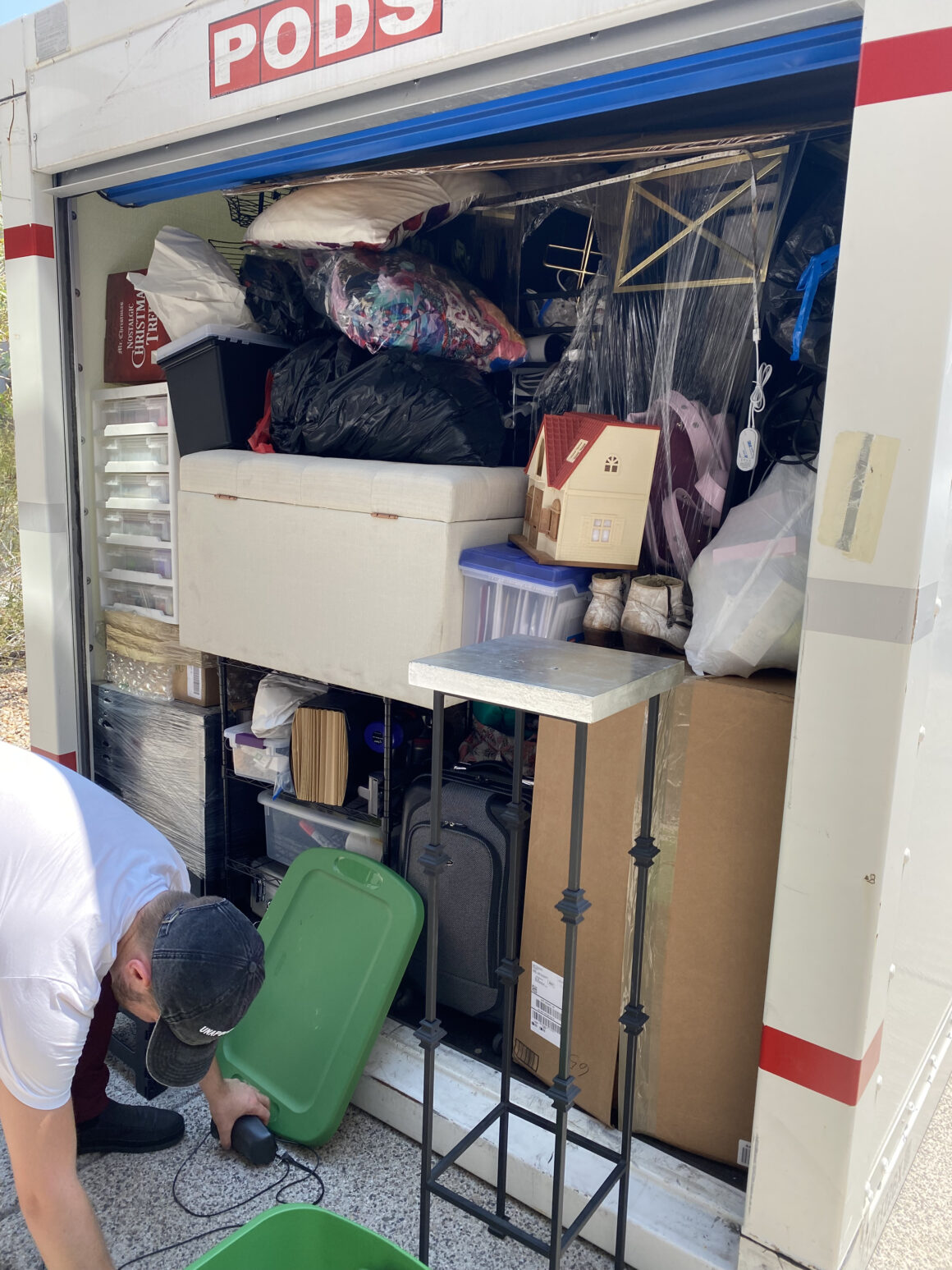 We sold / donated everything other than my fabulous wine cabinet, my peacock sculpture (which you have yet to see because it has been stowed away since having a child who may knock it over), Lily's bedroom furniture, and (lots of) holiday decor (ofc). Which I have to say, it was really fucking emotional to sell our things especially our bedroom furniture because I had just previously had our master bedroom "interior designed," but I just didn't want to take up another POD's worth of more stuff with no idea how long it would be storage or if the old furniture would even look right in the next place we lived). ANYWAYS, moving on!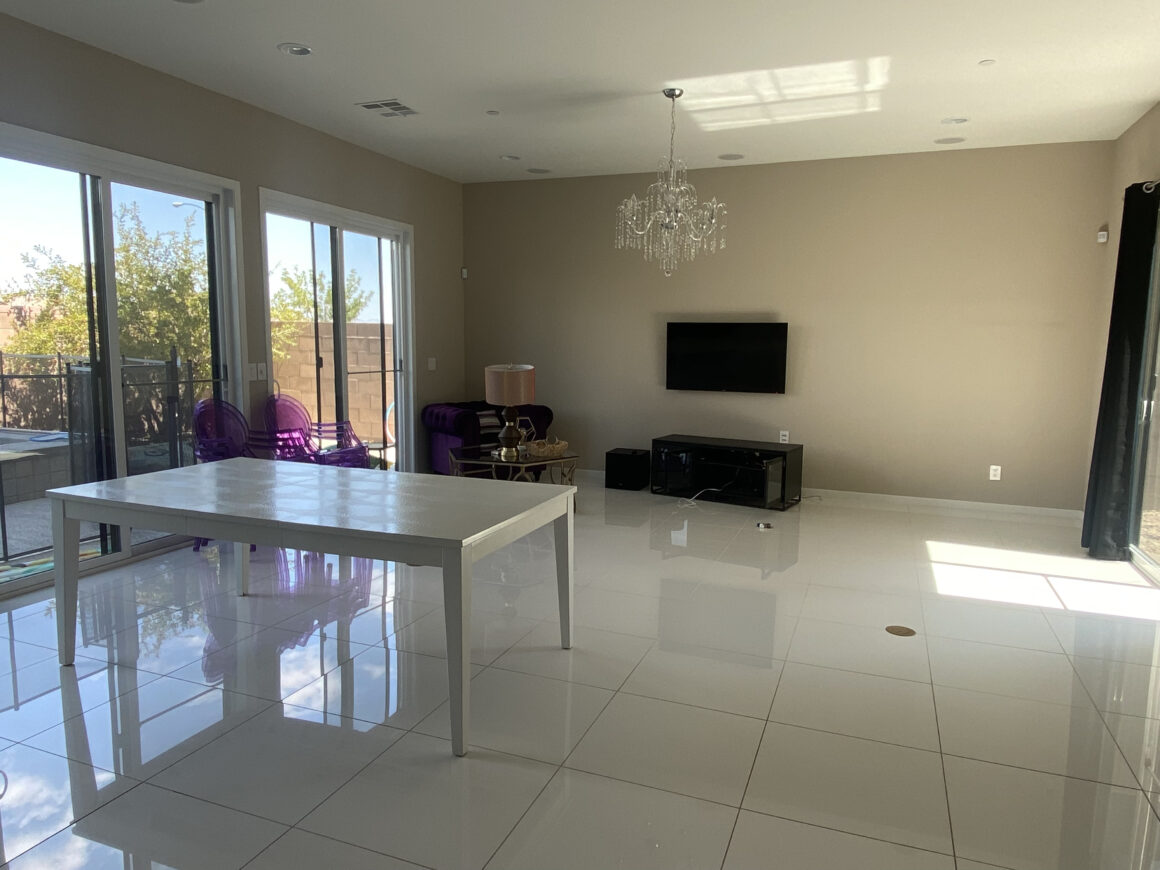 Which brings me to why the hell we were living in a hotel in the first place.
Like I mentioned, two words; family court.
In a nutshell, I wanted to move, Lily's biological dad wouldn't let me…
You get the idea; it's not an unusual situation as far as court is concerned. This happens ALL THE TIME.
And of course, being a feminist, there's not much that pisses me off more than the patriarchy and controlling fucks, but in situations like this you have to be flexible and go with the flow – of course it's very hard to be an activist when you are way deep inside a patriarchal court system. This is not the topic of this post though; let's move along.
In the USA (many of you from other countries asked about this), you legally can't leave your state until a judge allows you to do so (IF they even let you).
Clearly this is a whole other topic of conversation that will come later.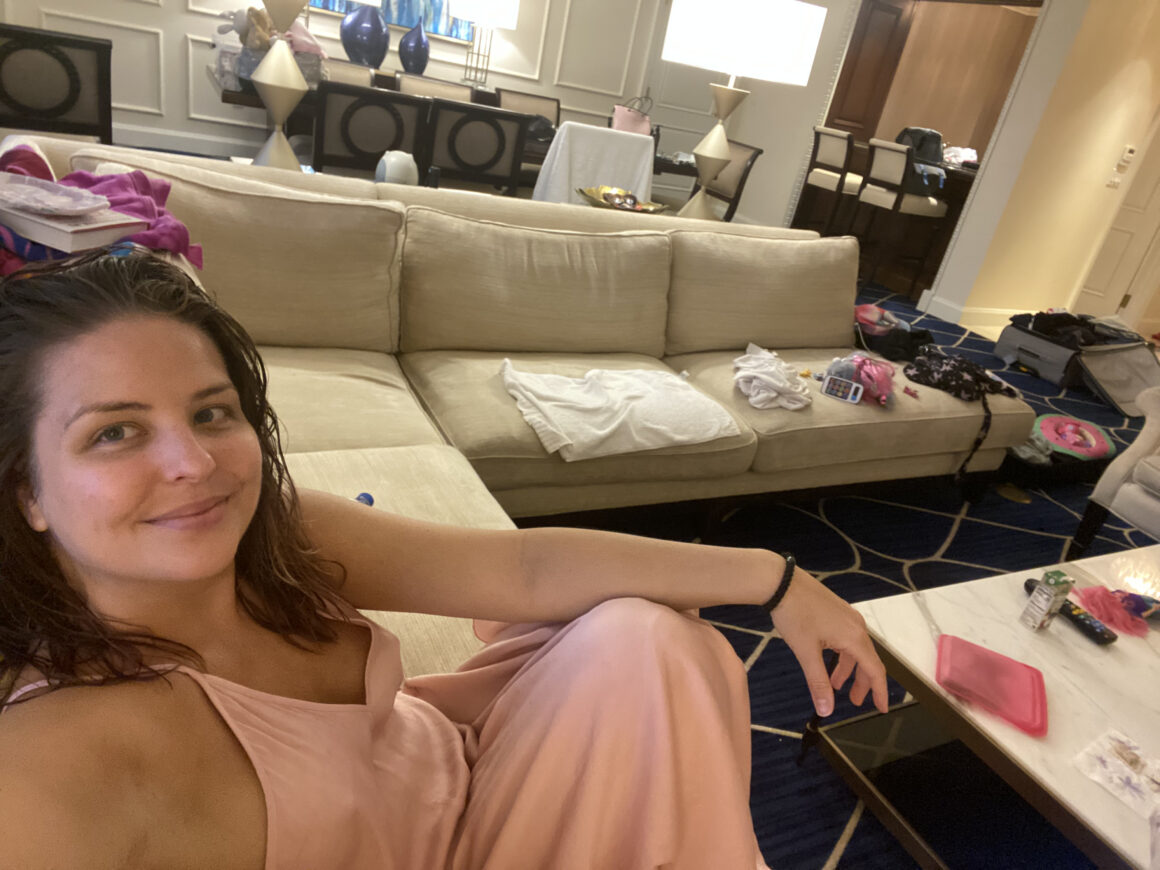 Because of this time-uncertainty while in court, we chose to be in a hotel instead of signing a new lease.
It really didn't make sense to sign a 6 or 12 month lease, when we could possibly be moving at any time pending either approval from the court or permission from Lily's bio-dad.
Alex and I are really great at making pros & cons lists (literally, we white board it out), and even given the pandemic, there were more "pros" to living in a hotel.
For example: no minimum rental period, no credit checks, no security deposits, no need to buy furniture that you don't want or need, no need to keep cleaning supplies bc the hotel does that, no need to do your towels & linens bc hotel does that, less work / no maintenance to deal with, more convenient in the short term, and you can leave whenever you need to.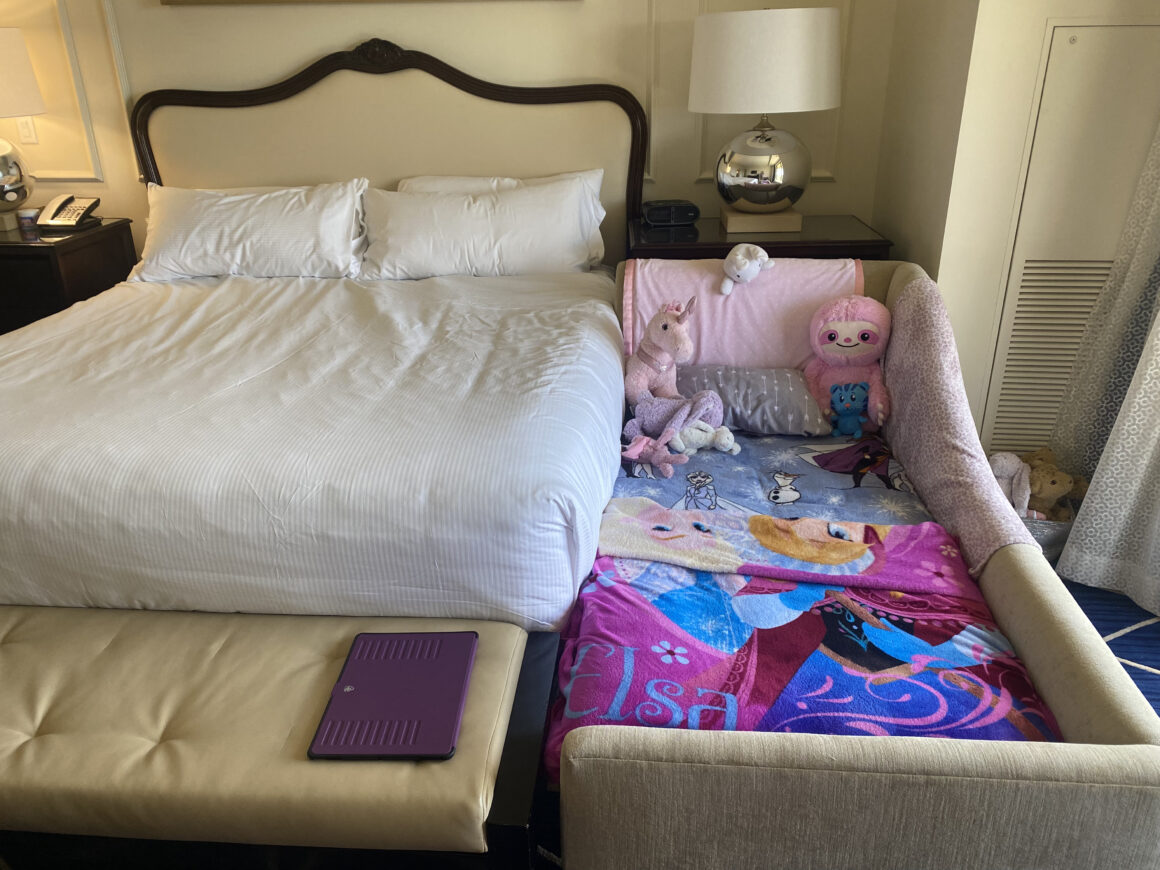 We first moved into Green Valley Ranch Resort; I wanted to go there because Lily had a lot of familiarity this hotel. It was important to me that she felt comfortable and excited like we were on a fun family adventure.
We had about 9 suitcases of clothing, toys, books, blankets, etc that we hauled into the hotel. I think they thought we were the beverly hillbillies. We brought Lily's fave toys so that she had her things that made it feel like home.
Also one of the "pros" at this hotel at the time was that, due to the pandemic, you could get EPIC suites for essentially a standard room rate. So we had a glorious suite that was VERY resort-like for an entire month. Even though we wanted to get the hell out of there and back home to South Carolina, we certainly had an incredible spot to be on the phone with our attorneys in lol.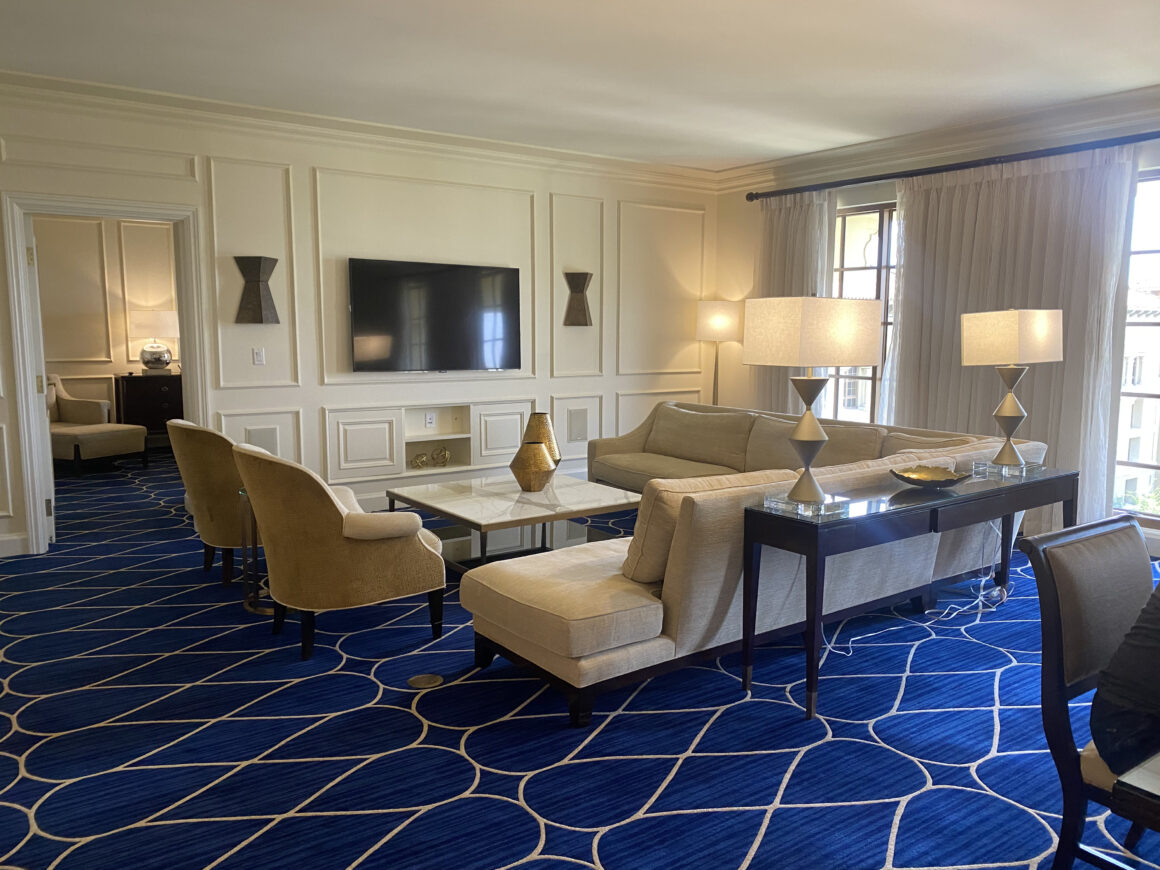 Something we discovered while living in that particular hotel is that many hotels have a maximum night stay, lol. Soooo we couldn't technically stay longer than 30 nights without checking out for 24 hours and then checking back in (which I refused to check out and check back in).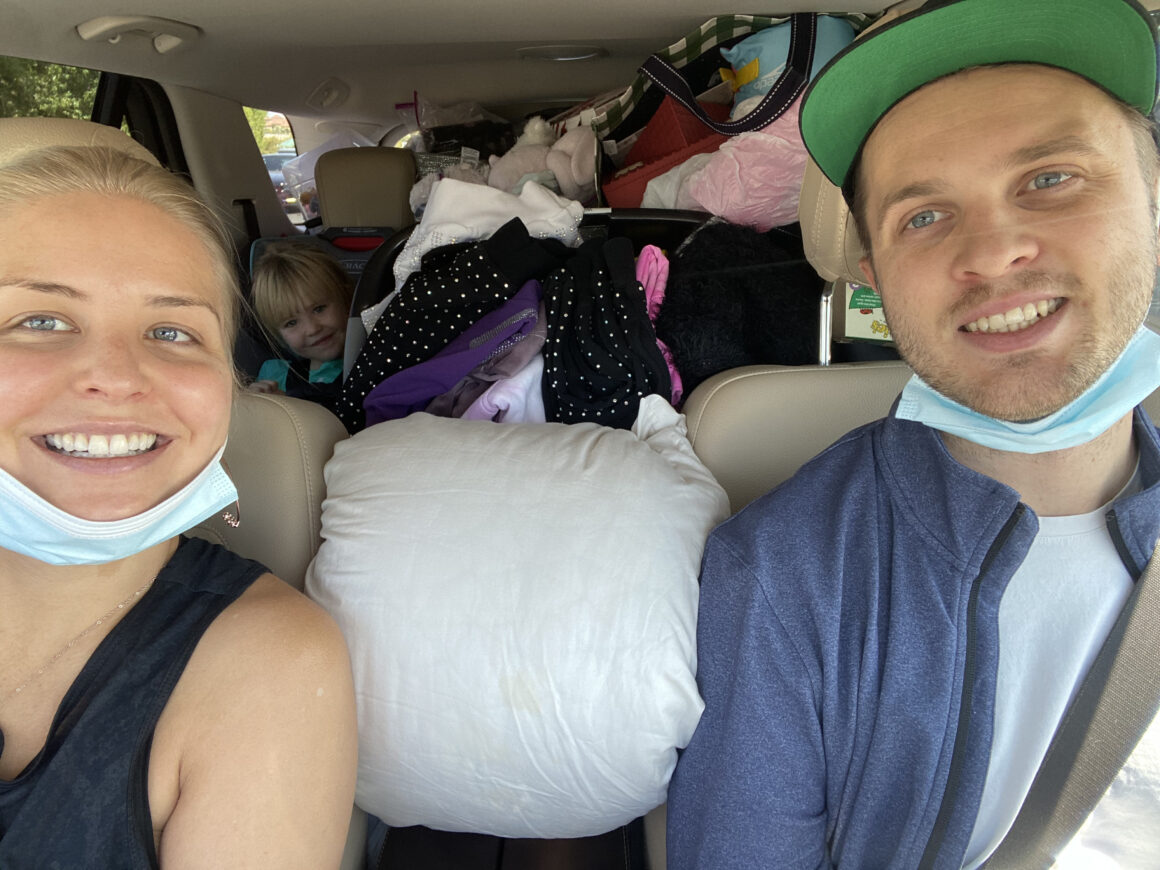 So we found a better option (more convenient, much more cost effective, without a time limit) – the Marriott Residence Inn. It was much easier to get in and out of and it felt more "homey." We even decorated it cute so Lily felt cozy and comfortable.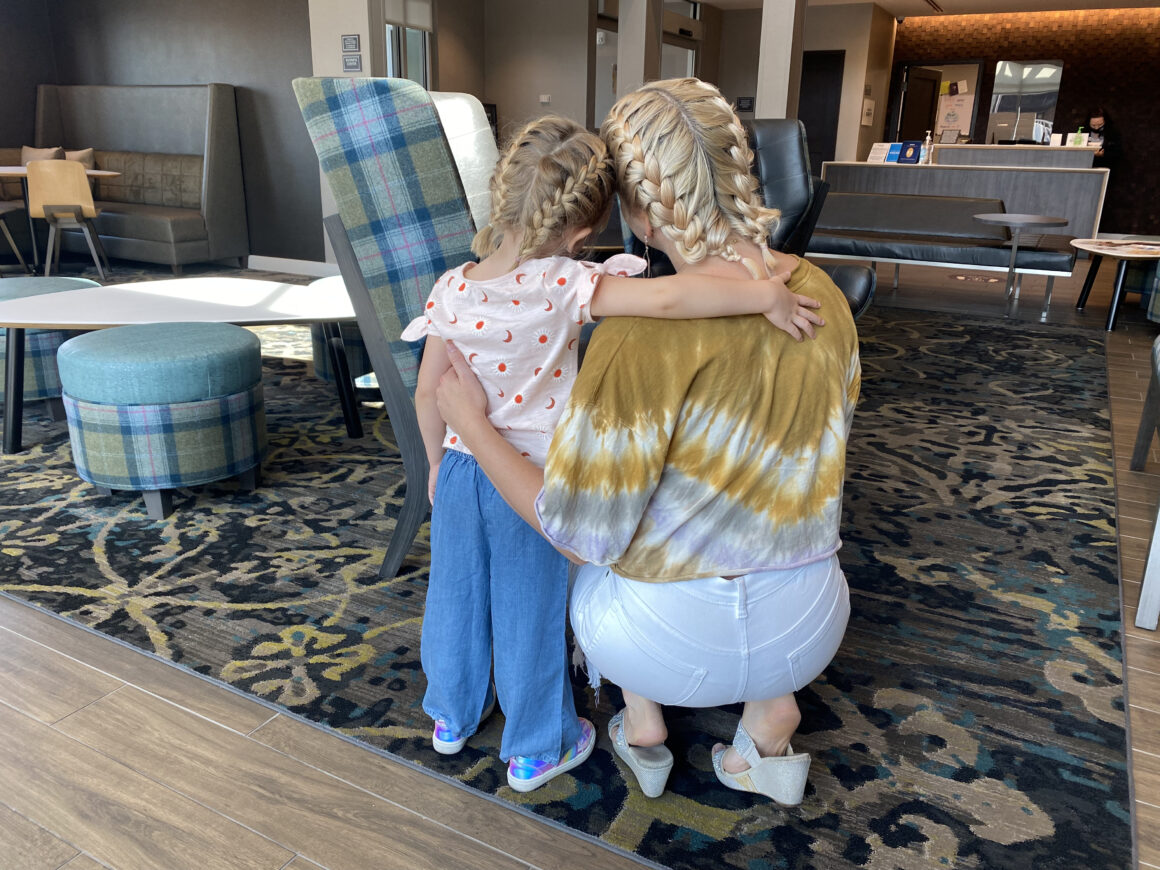 AAAAAND we lived there for 5 MONTHS! YES, FIVE.
Long enough to decorate for Fall, Halloween, Lily's birthday, AND Christmas.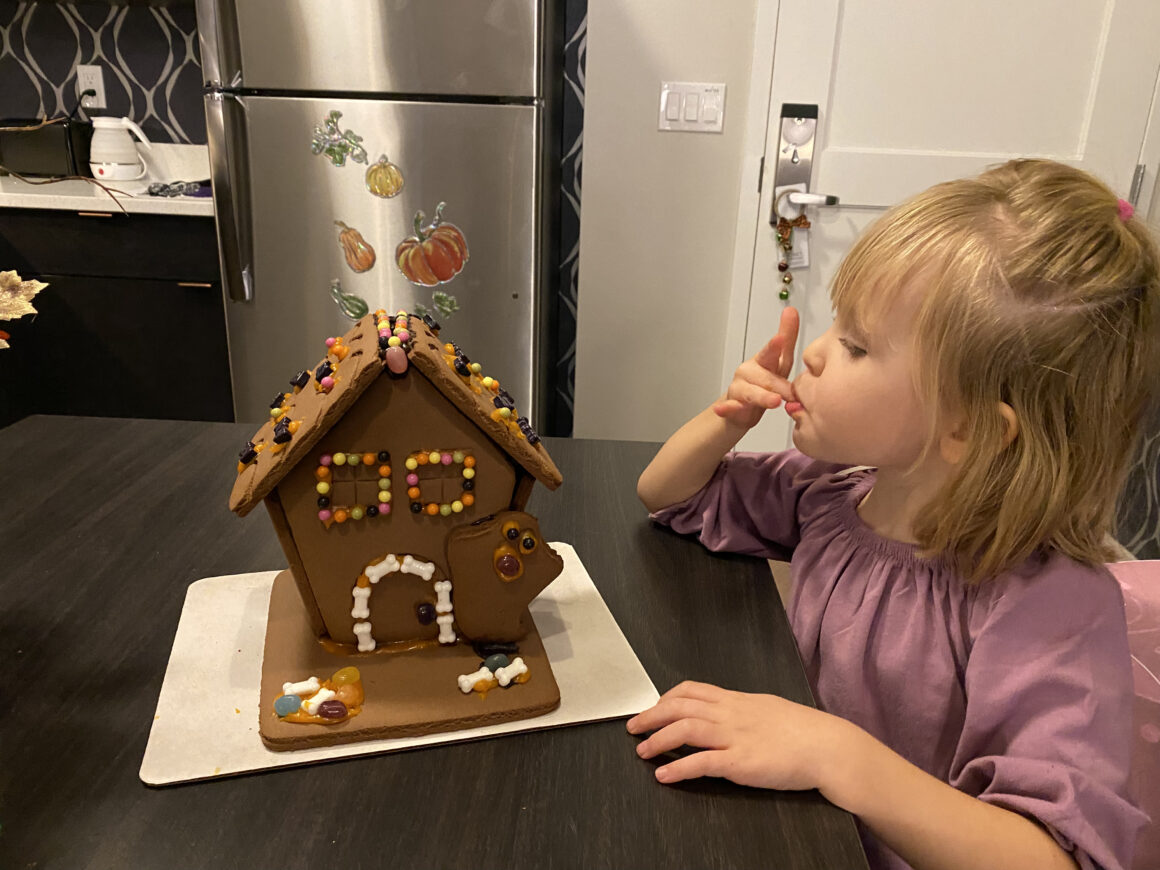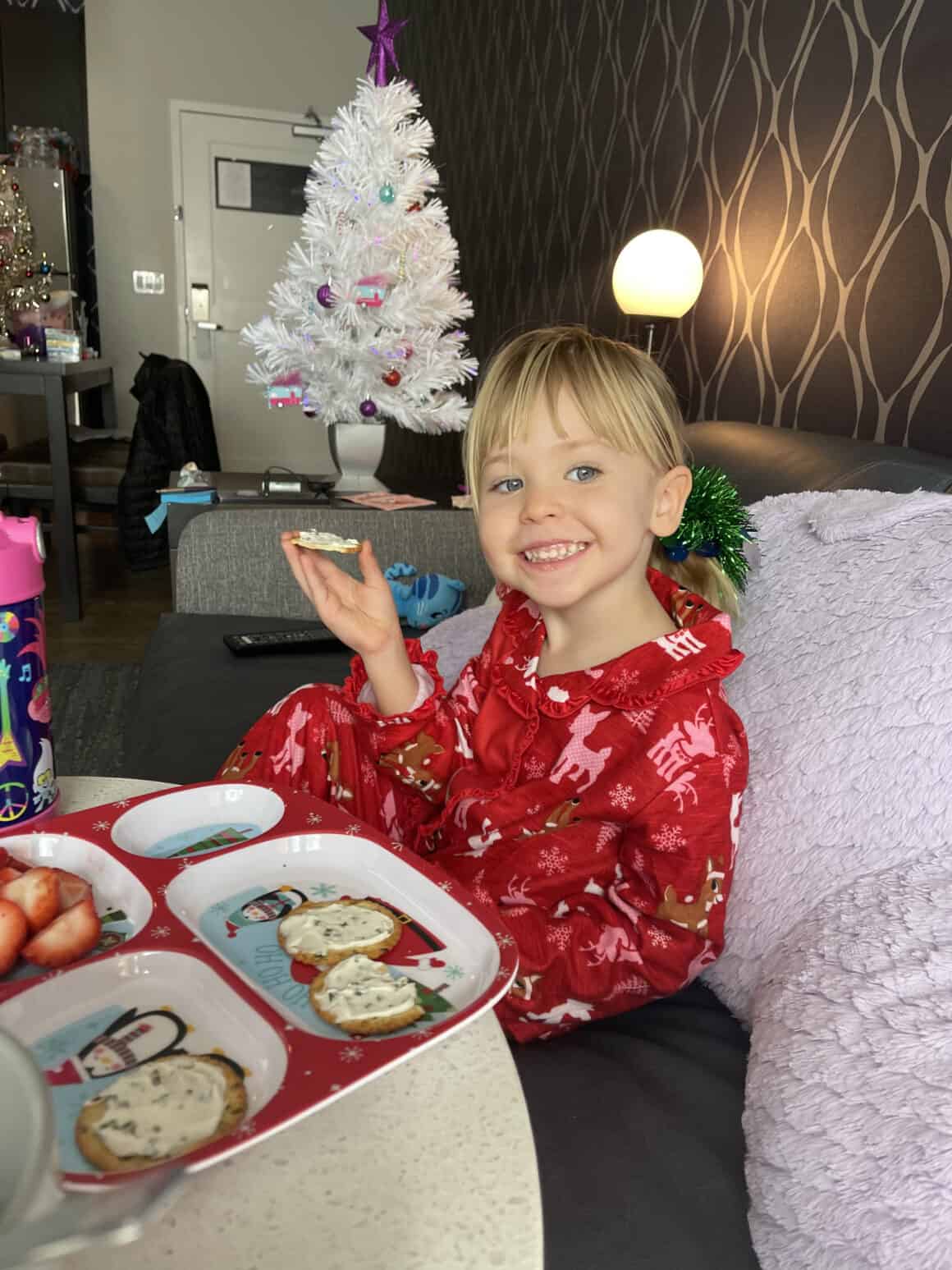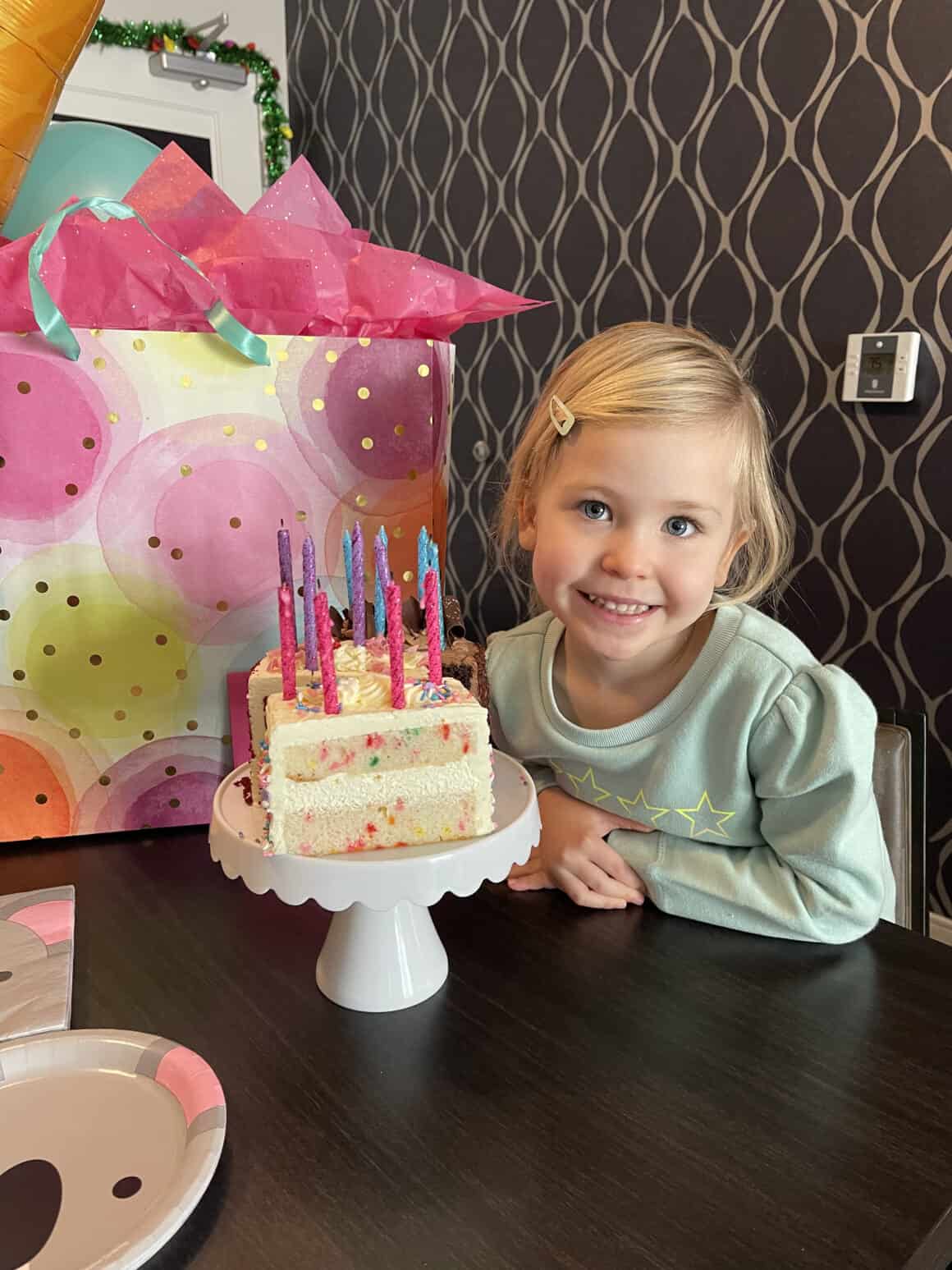 We called it our family hotel adventure (Lily loves adventures).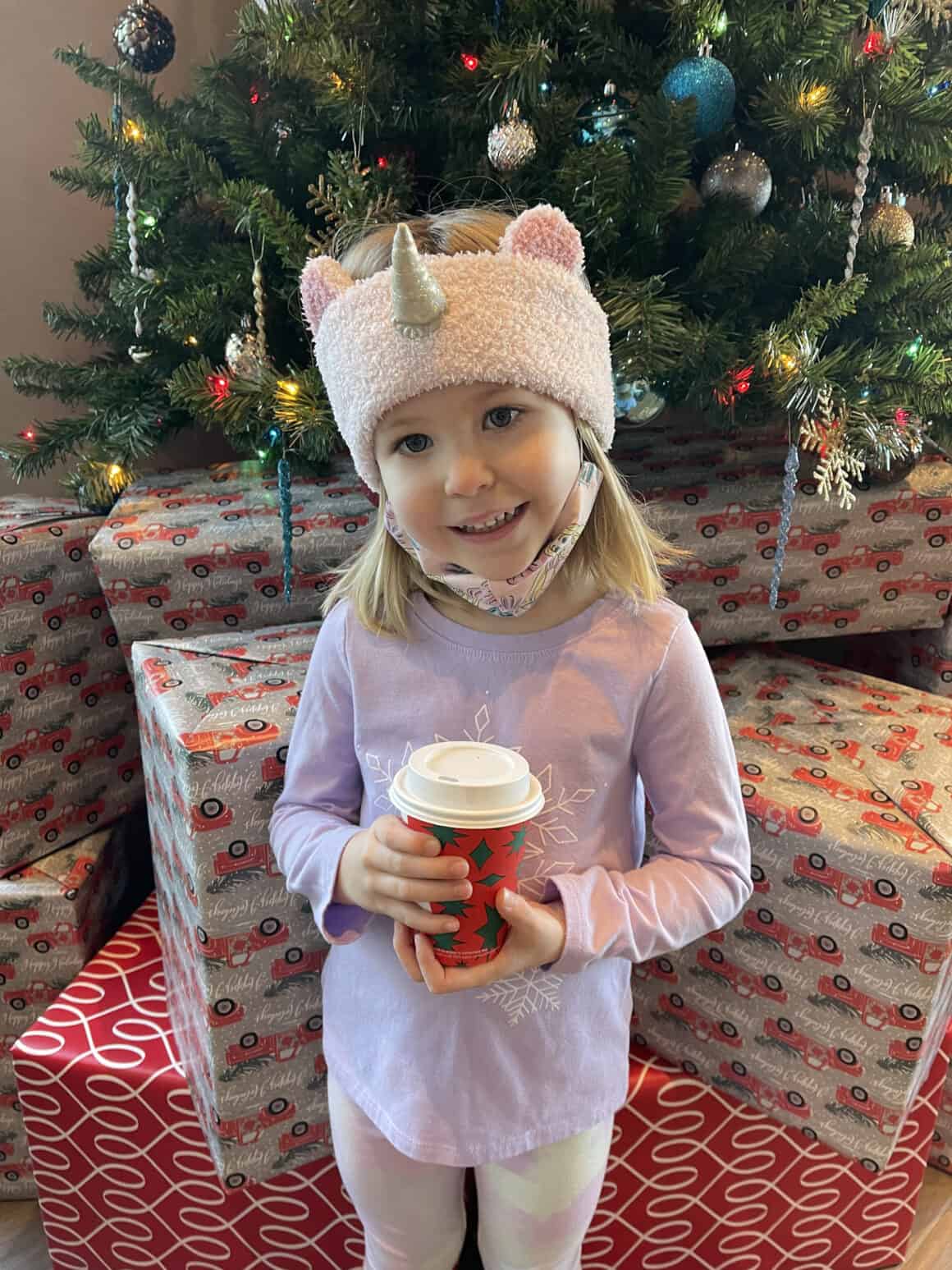 There was a Starbucks right next door so needless to say we had LOTS of Starbucks and cake pops. There was a Trader Joe's around the corner so we had lots of fun snacks, and were able to cook in the hotel, so that made it way easier than the resort.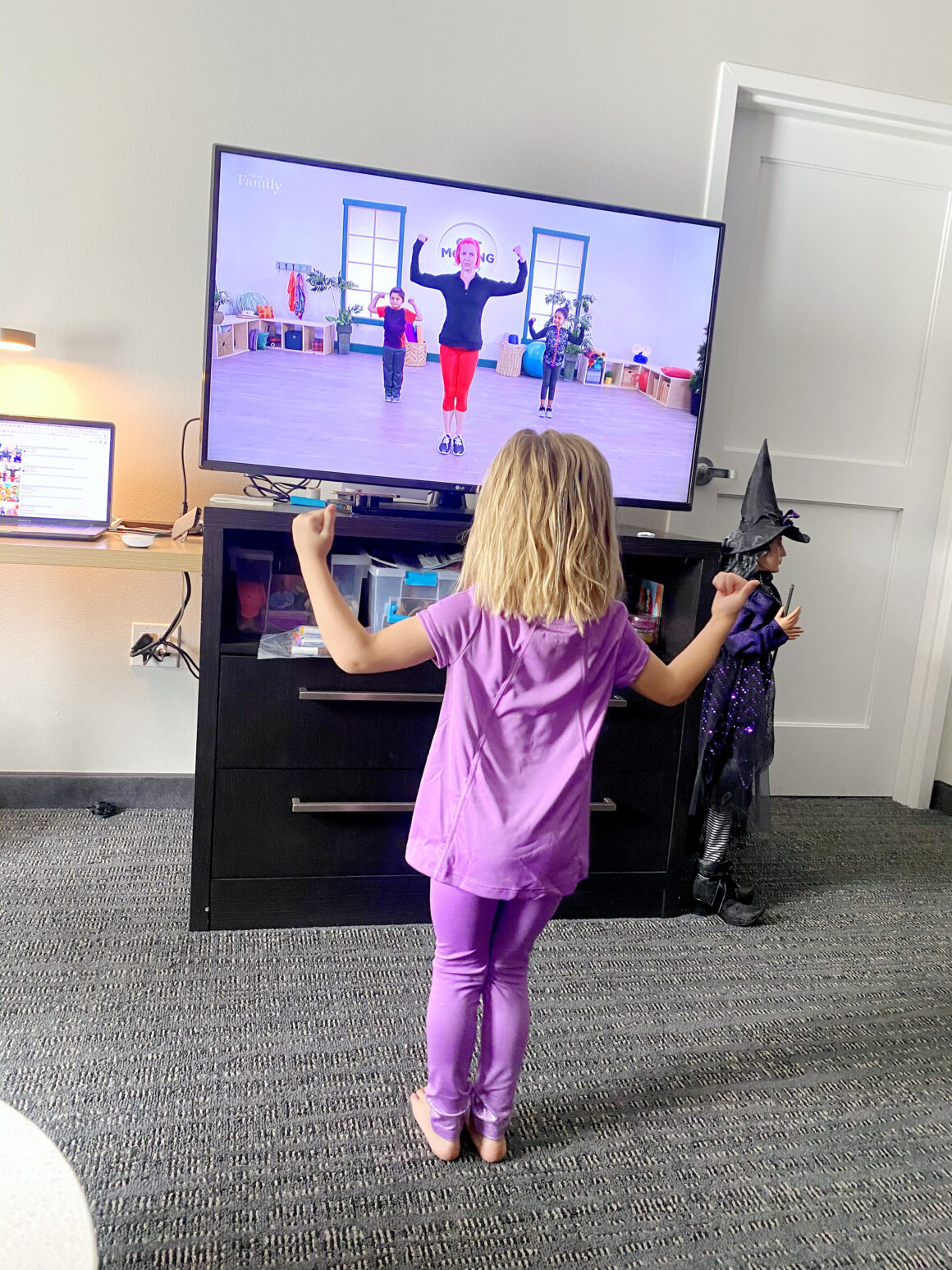 We became friends with the front staff and met some really great people (socially-distanced of course)who we still keep in touch with and who were also "living" there.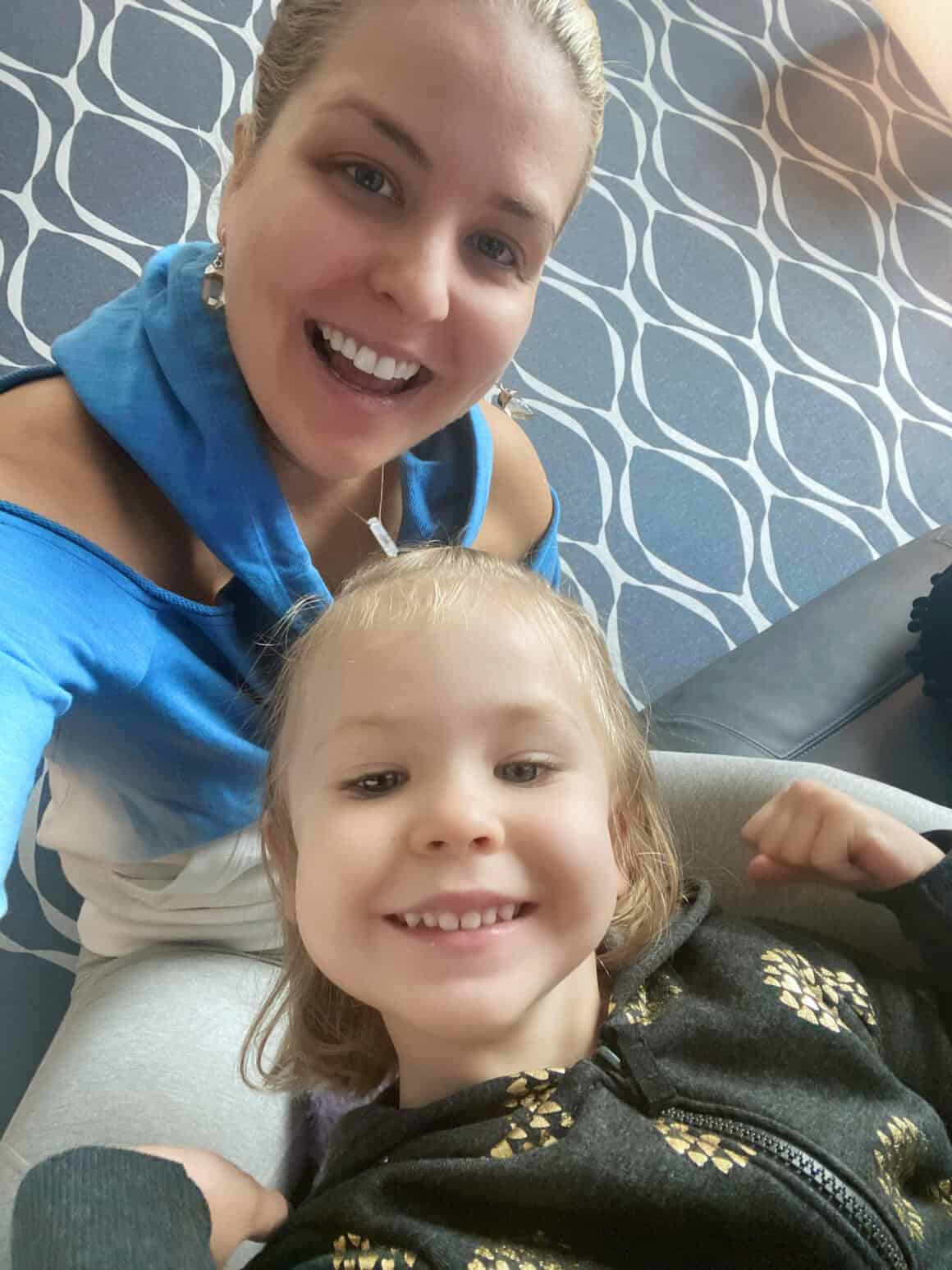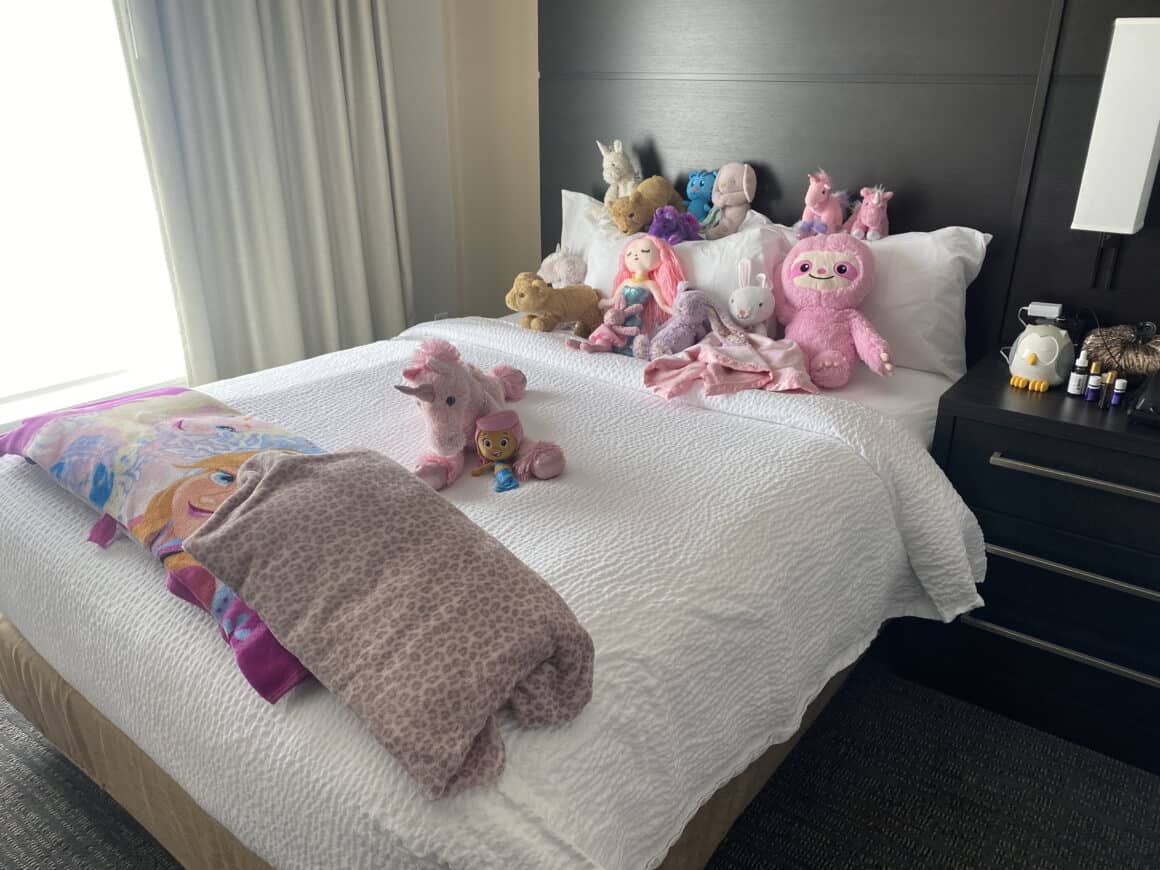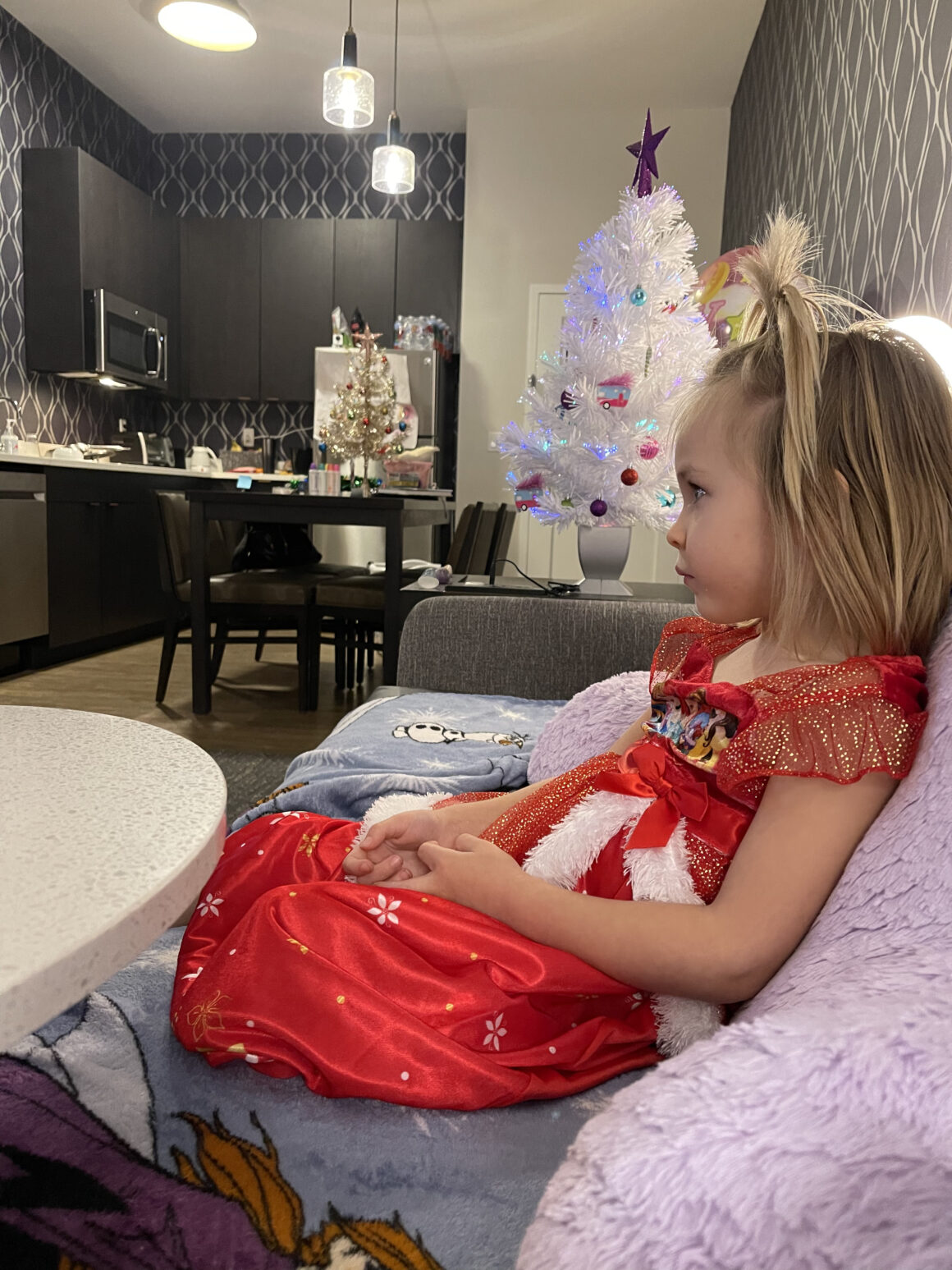 One of the most interesting things about meeting people who were also there for extended periods of time were their stories. One family was there for months because their home had burnt down, and they were waiting to find a new place to live, and another family was there for 3 months while their new house was finished being built. You never know why someone is living in a hotel. I found it really interesting and heartwarming.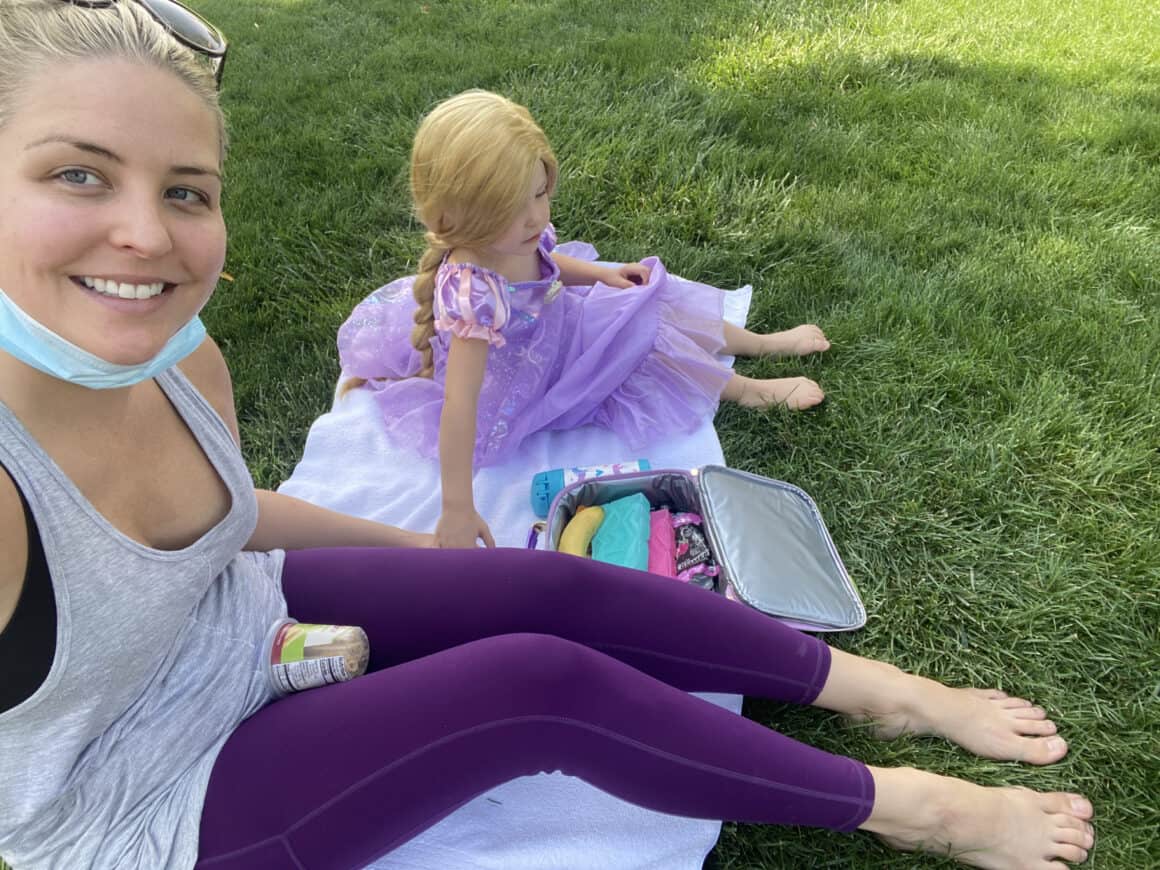 One of the things we did the most while living in the hotel was LOTS of outdoor time at the nearby park. We wanted to be out in open and away from people as much as possible, and I wanted Lily to be able to run and play, get fresh air, and have some good earthing time for immune support and energy.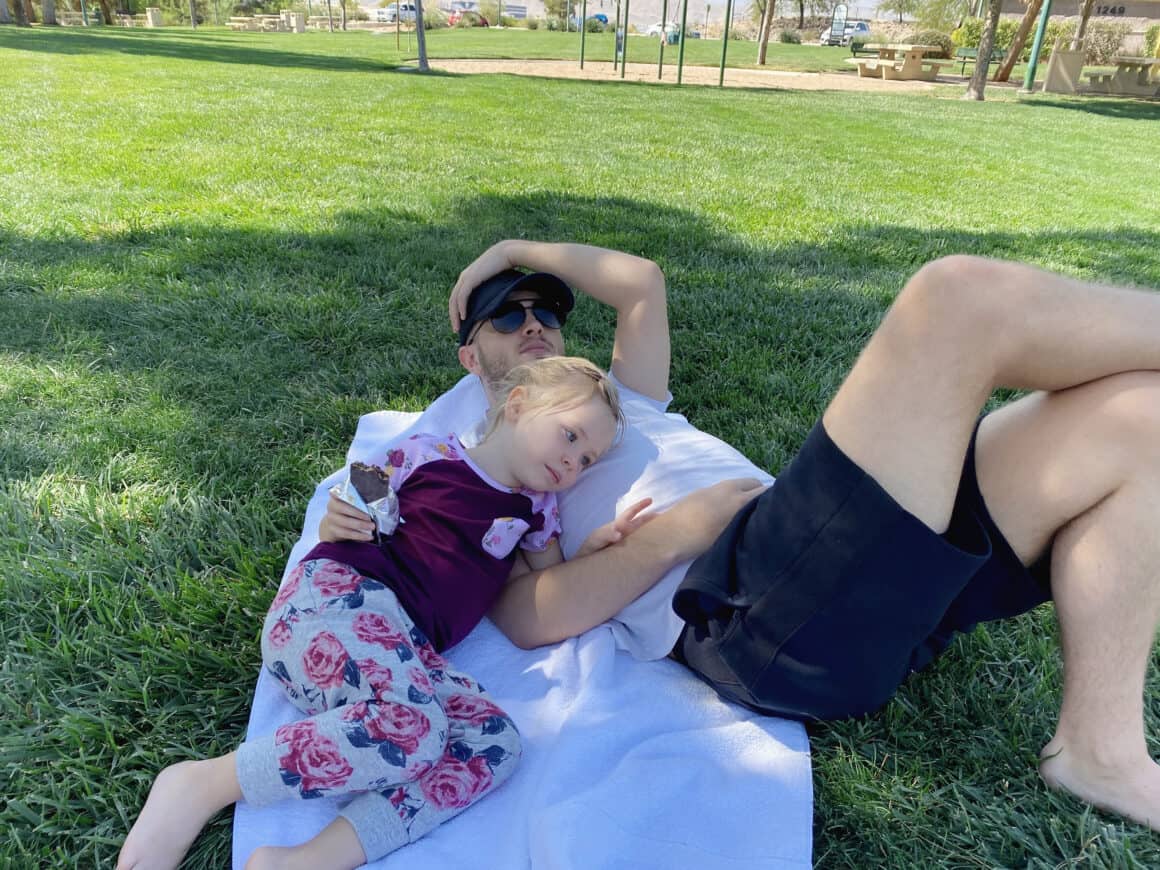 Lily's Montessori school recommended that a fabulous way to support your child's learning is to have them outside in nature, so we did lots of sensory learning (feeling textures of different objects – grass, sticks, etc) & earthing. "Earthing" which is simply touching your bare feet to the ground – but OMG it's amazing for instant energy (mid-day slump? Get to earthing, babe) & immune support.

We had a Halloween picnic at the park (we dressed up as Vampirina's fam.. moms you'll know who this is). We had lots of Starbucks picnics and made Barbie videos (Lily's loves to make toy videos and watch them back again)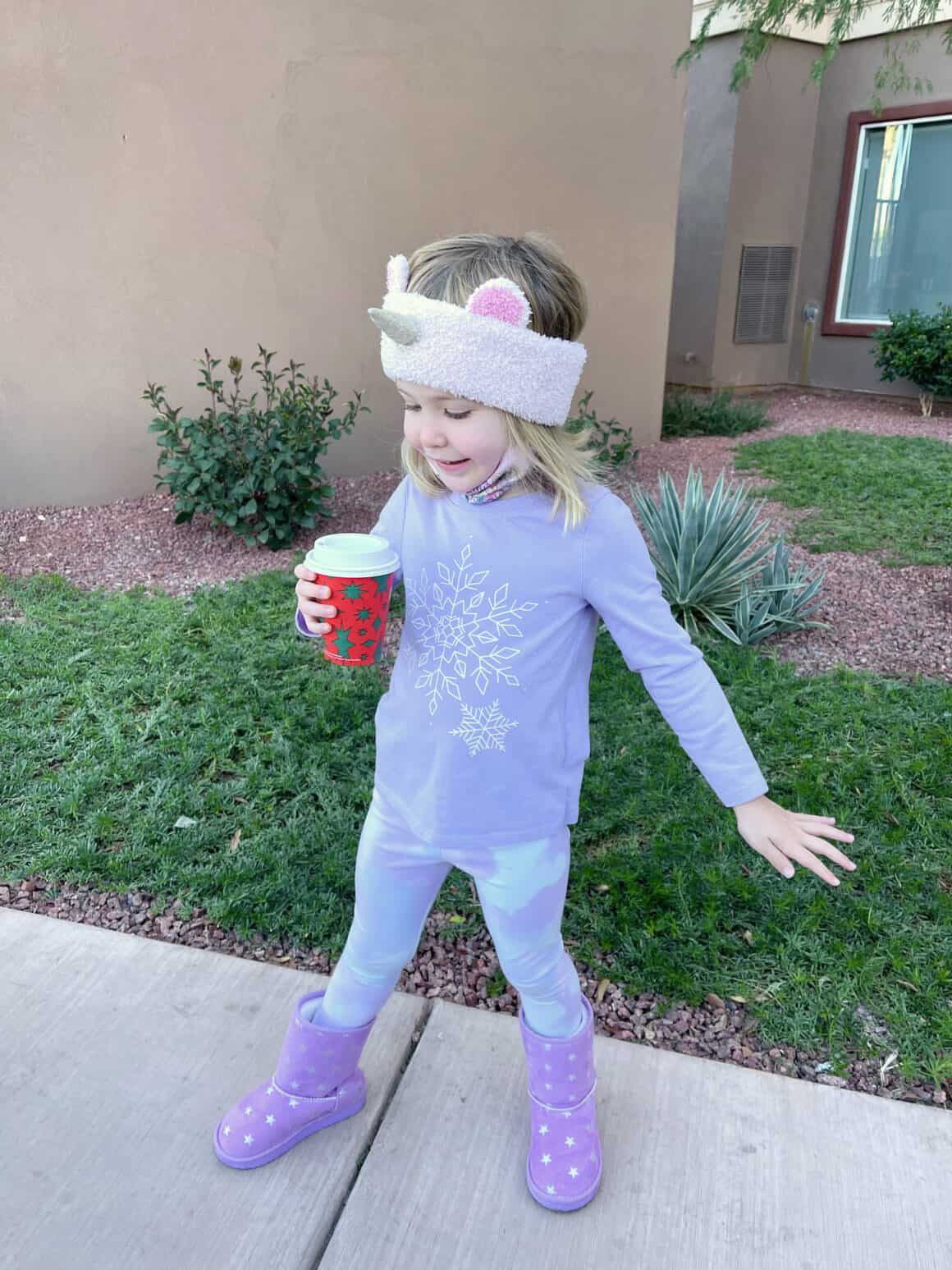 We tried our best to make hotel life feel as cozy as possible & familiar for Lily so we brought her cozy blankets & pillows, her Barbies (she loooves Barbie) & books (she's super into Darla, Berenstain Bears, Claris). Lily thought it was sooo fun, and we made it super cute & tacky with glittery garland everywhere.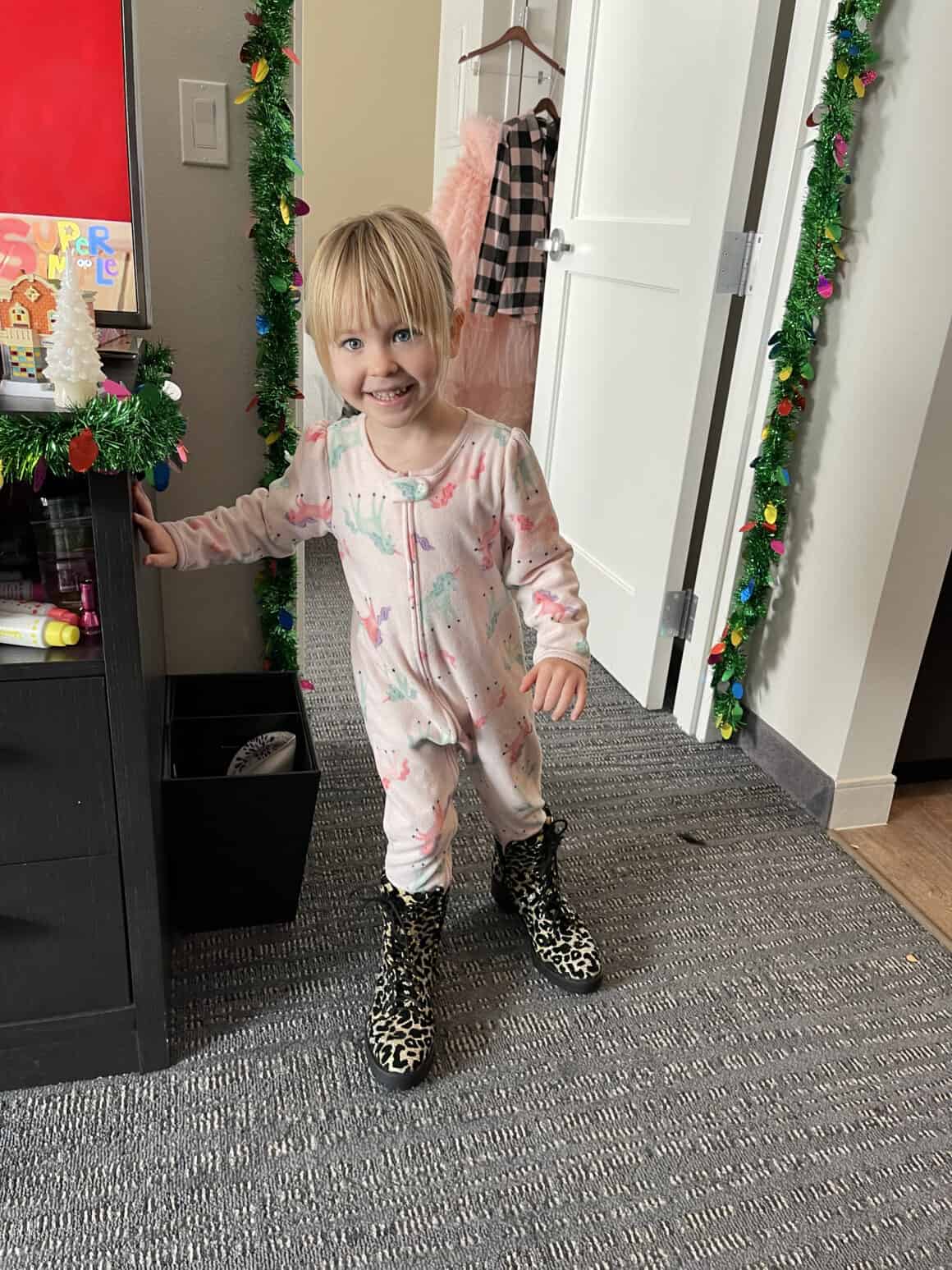 We played lots of cards games, watched lots of Daniel Tiger, built gingerbread houses, tons of books (we even wrote a kids book.. more on that very soon!), we went to the park almost daily & had picnics, played dress-up TONS.. I think we bought every princess on Amazon. Went to Cafe Lola to have kids high tea many times, fun blanket tents w/flashlights, & mermaid barbies in the pool until it got too cold.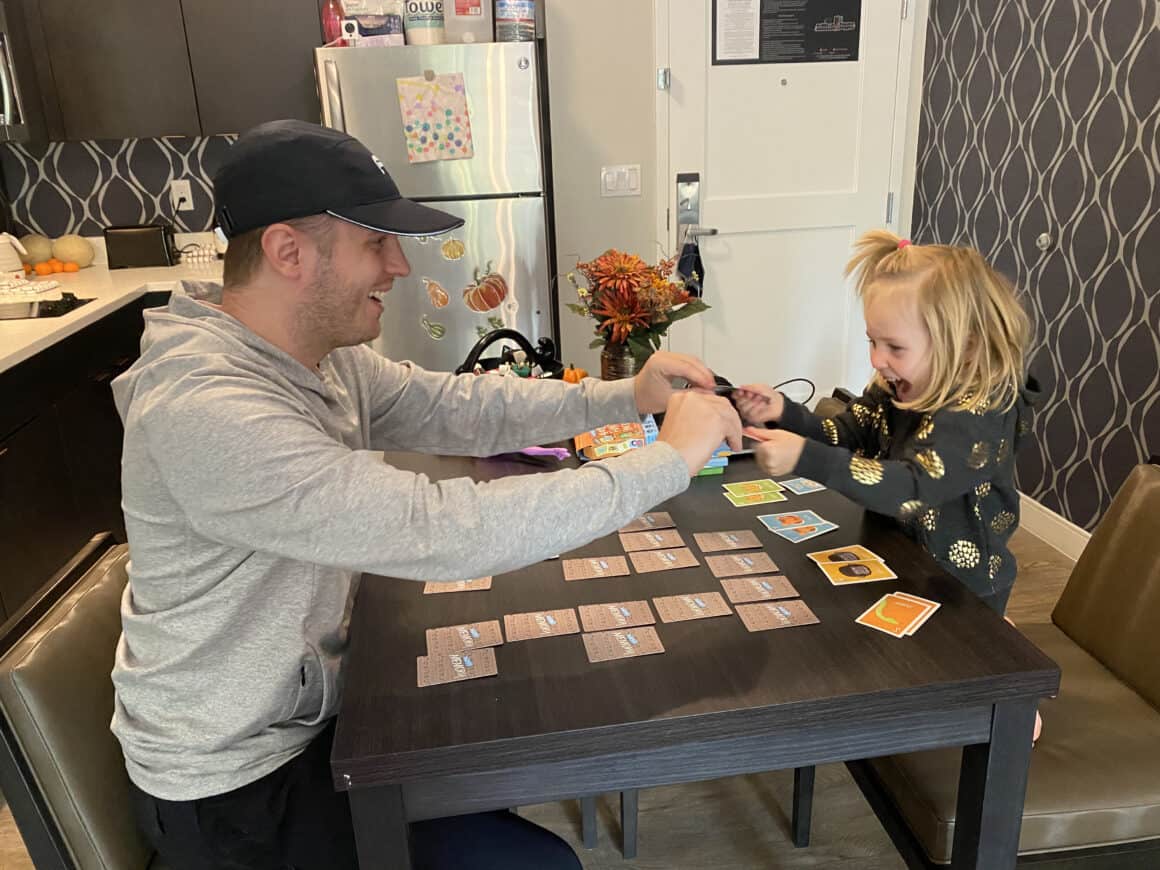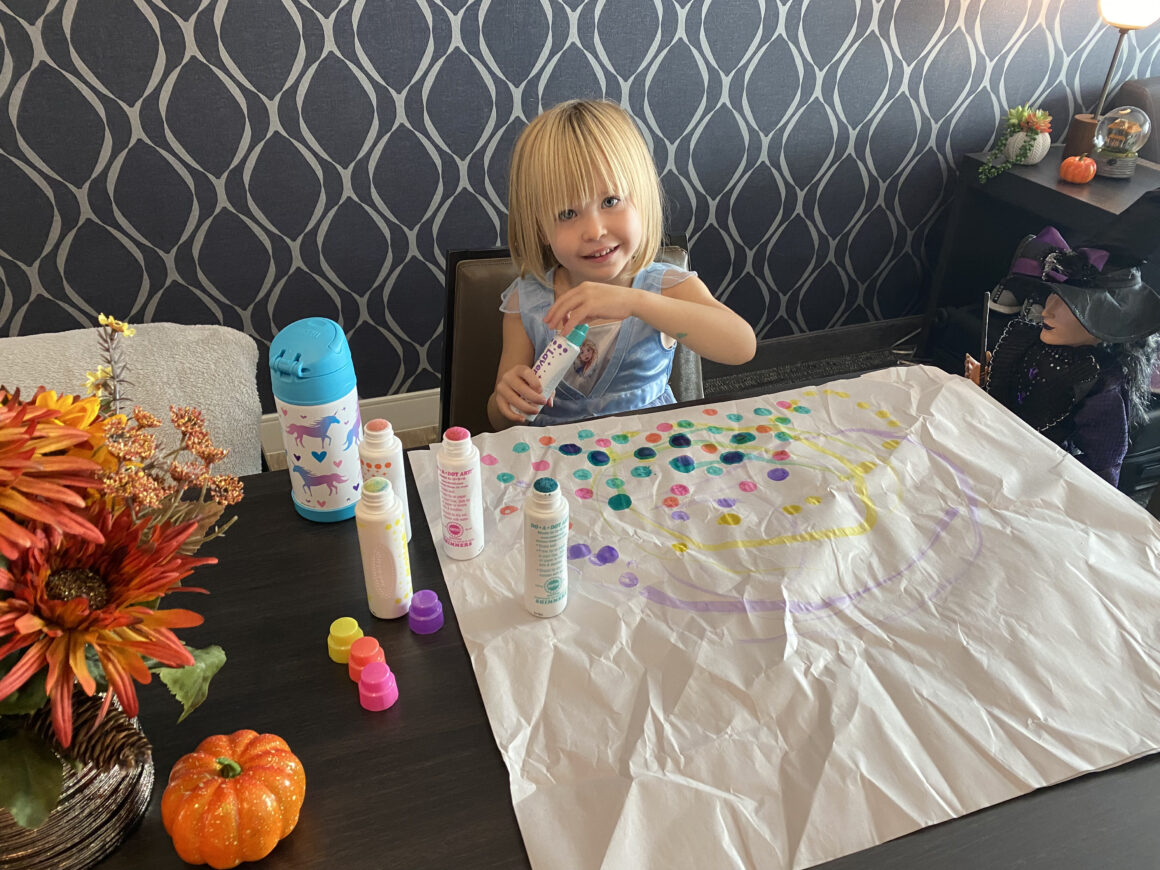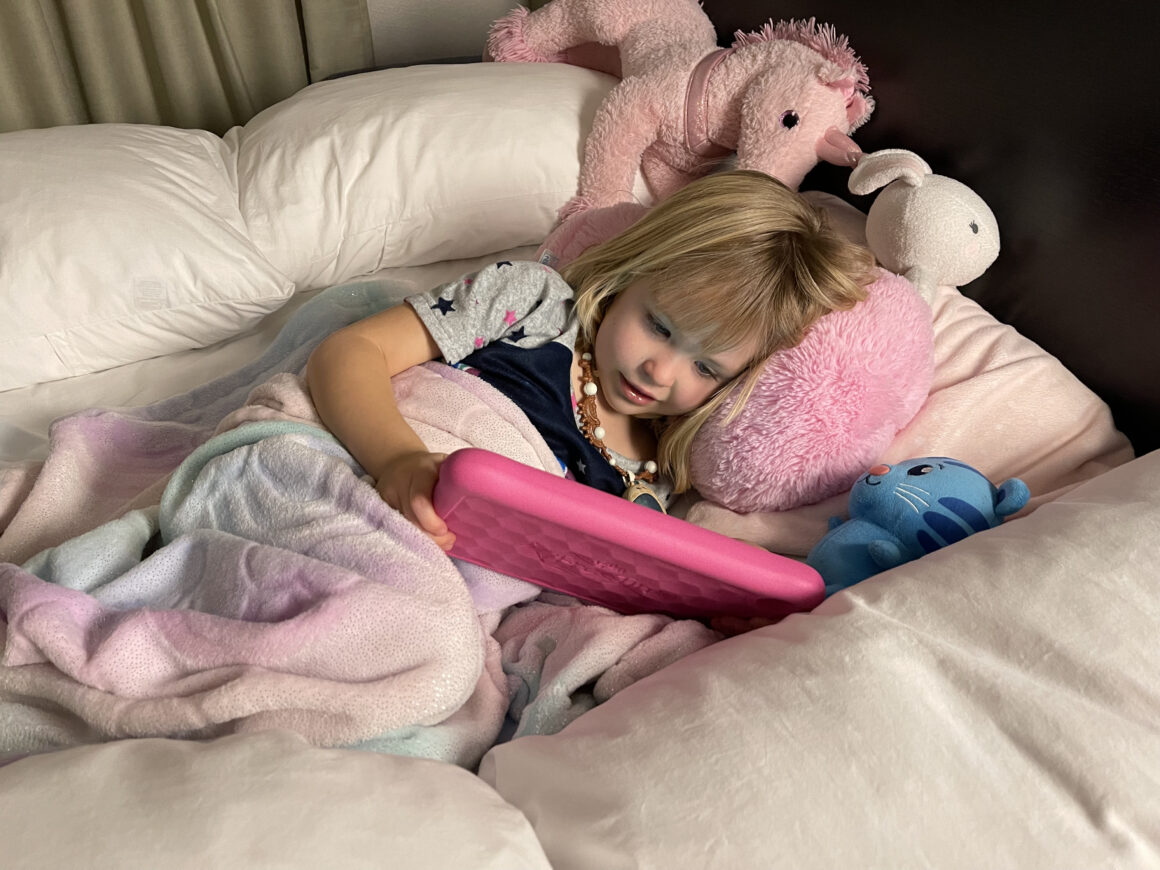 I was so grateful to have the most incredible attorneys during this time, and I thank god and all the universe that the judge allowed us to move at the time he did.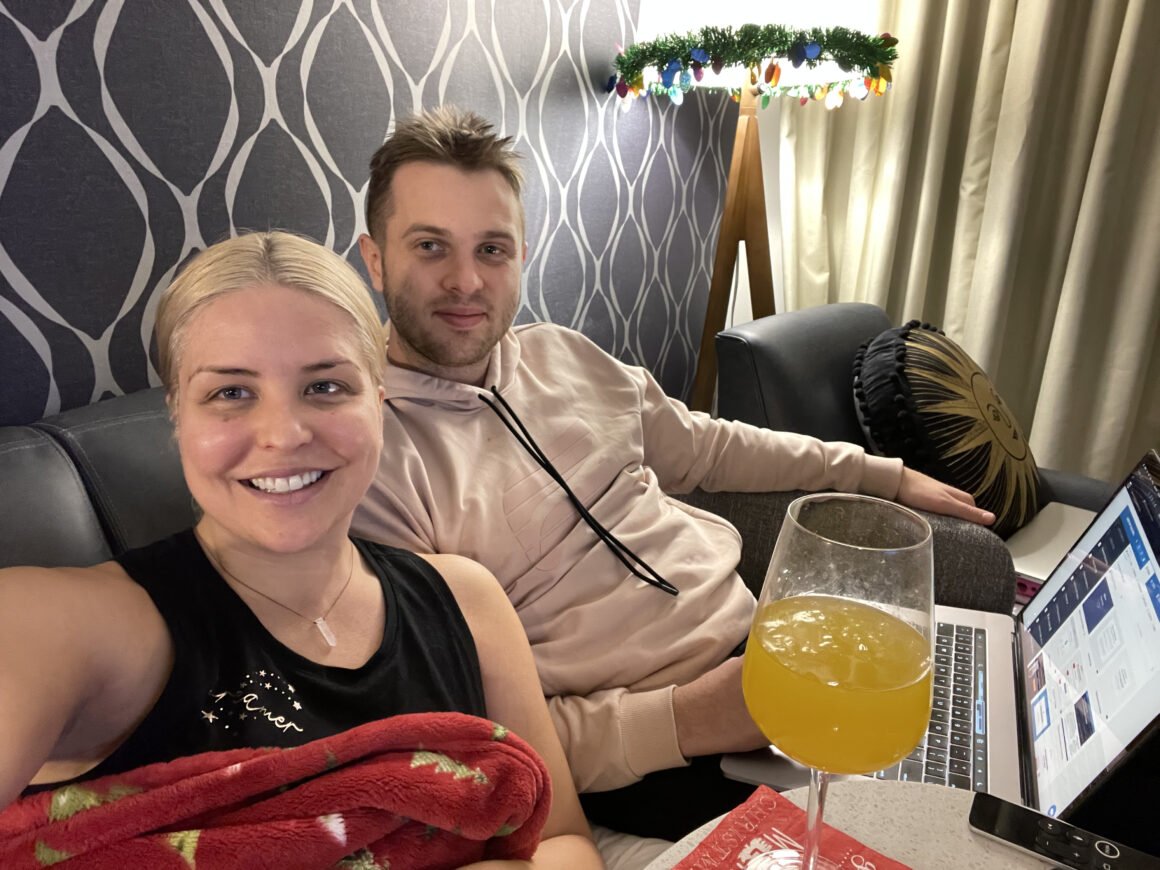 This was a situation where I couldn't do anything but TRUST and have faith that this would work out. We put our manifesting skills to WORK in 2020. We did everything the experts say to do in order to manifest the future you desire. I will share more about that later, but I can totally tell you that the universe is truly on your side. When you make a committed decision the universe conspires to make it happen for you.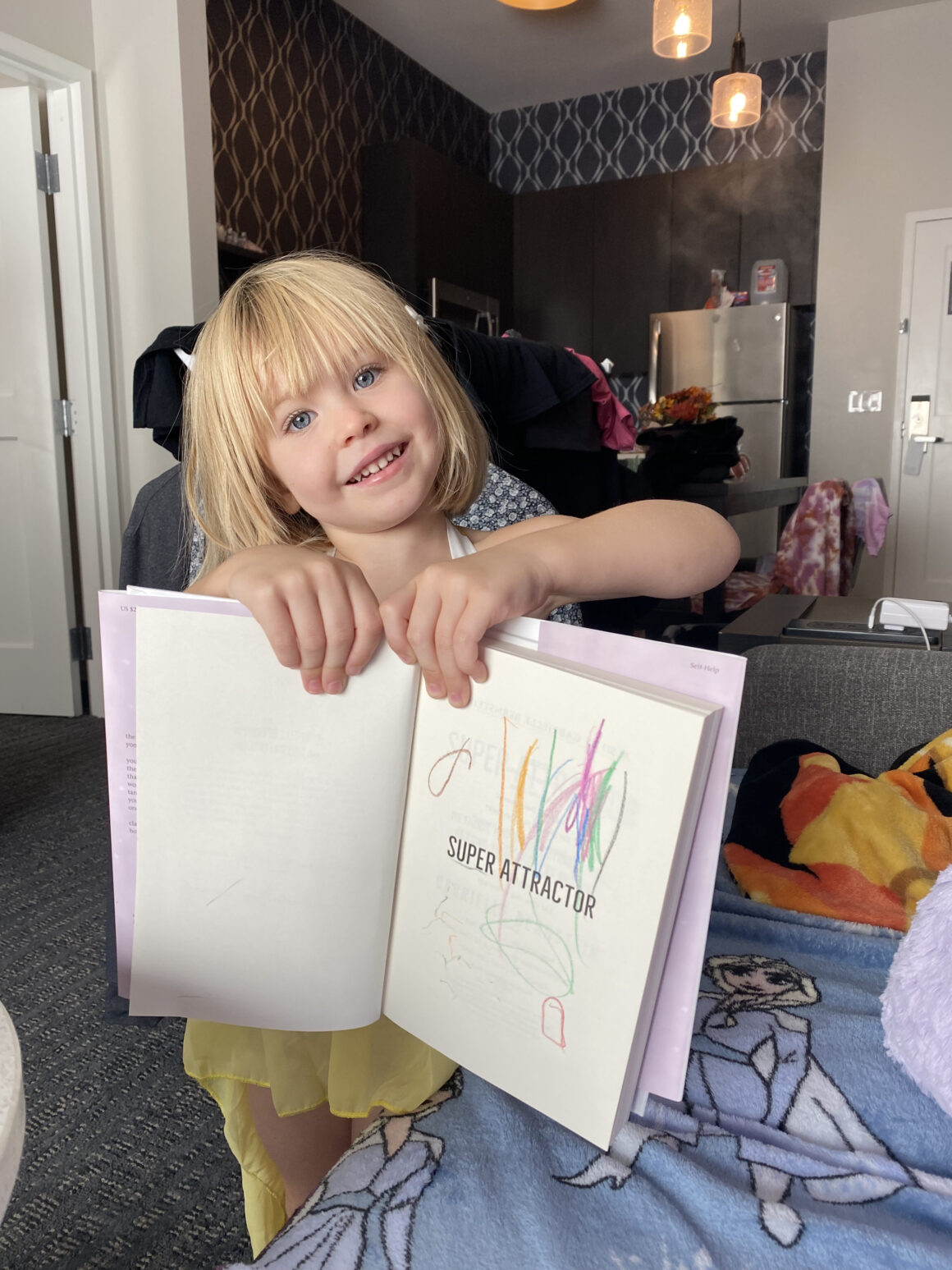 This past year was jam packed with "lows", but it also was full of the most joyful and deepest moments of connection.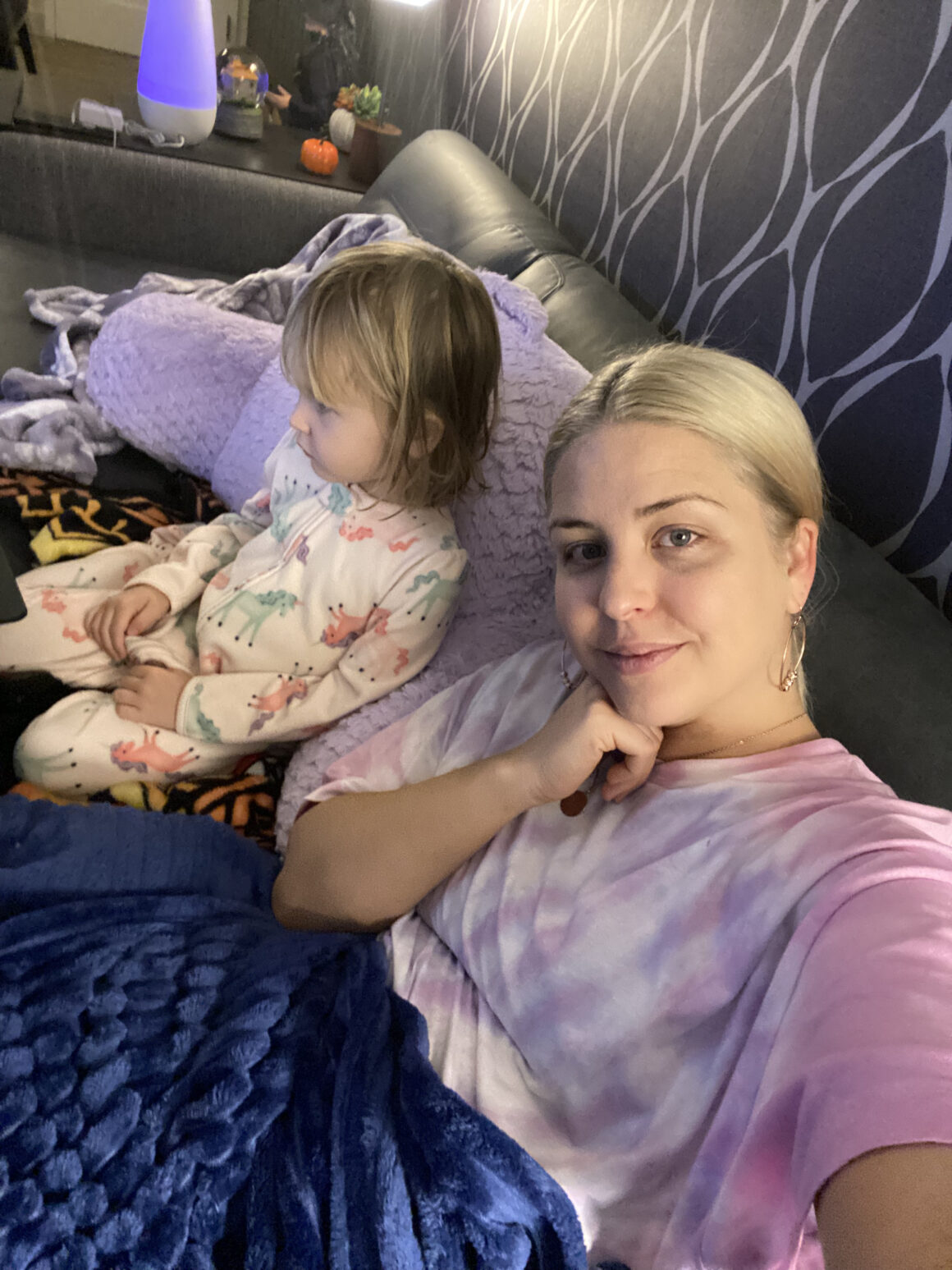 I used to hate feeling sad and avoided sadness like it was my job. Now even though I don't love the feelings of sadness (who does?), I have the knowledge and life experience to know that nothing is stagnant, even sadness and hard times – it all changes. We, and life, are always moving, and moving through. We are never stuck.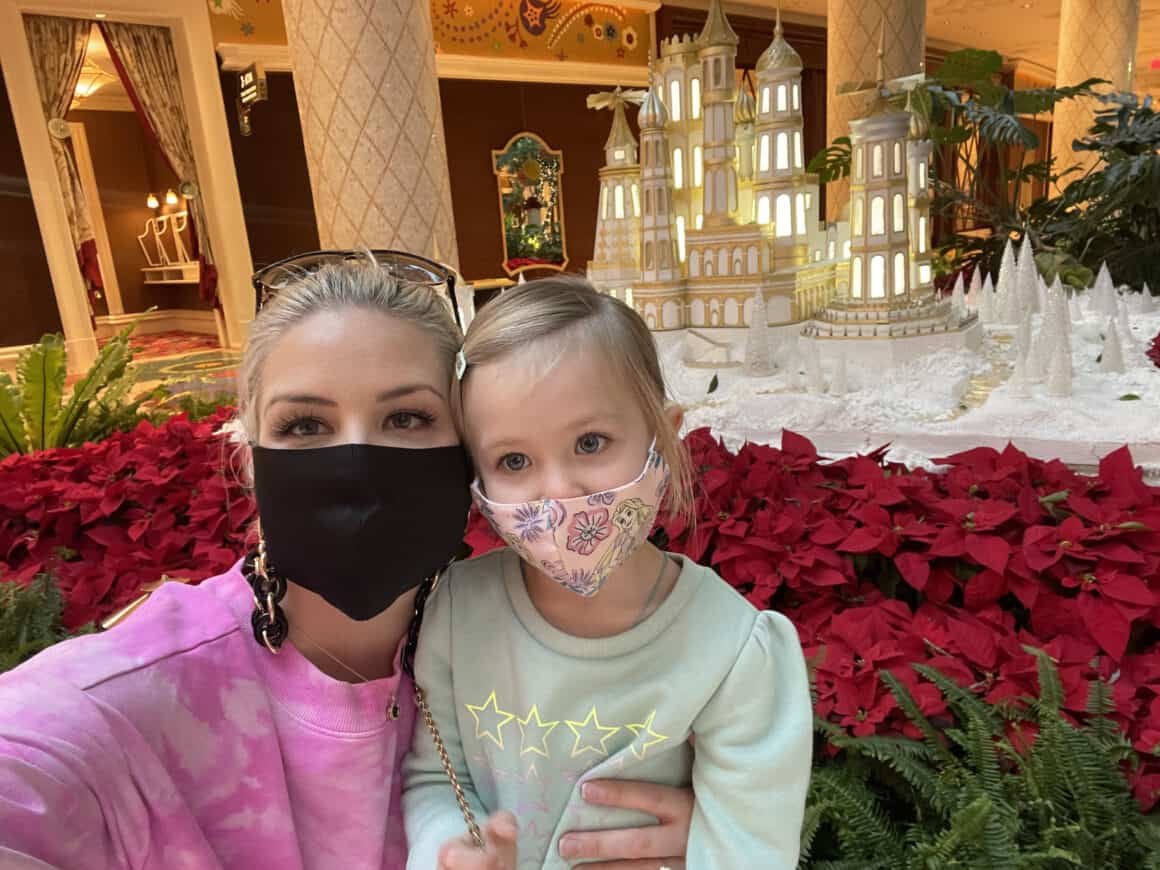 A tool that helps gets me move through sad and hard times is the universal Law of Polarity (this states that everything in the universe has its opposite – good / bad, hot / cold, high / low, etc). There hasn't been a time in my life where this wasn't true, and as per this law and my own life experience I know that anything "bad" will bring something very good. I held this truth so close to my heart last year as I knew something good would come of this, and it did.
I know that experiencing the sad times are what give meaning to our joyful times. I am so thankful & grateful today and forever.
Thank you for following along and for your warm welcome back.
XO, Ashley.
PS – Here are a few photos below of us when we were on our way home and back in South Carolina. 💖 We were able to leave Vegas the day before Christmas Eve and spent Christmas day with my mom ❤️ Lily loves the ocean, the big "magical" trees, and THE RAIN (and so does mama). It's the best.