I don't know about you, but my appetite has been really unusual since becoming pregnant.
Unlike many women who crave all types of foods, I haven't been interested in much food at all. I am thankful that I haven't been craving unhealthy food, but sometimes I wish my taste buds were interested in something! This makes it a little difficult when it comes to making sure I get the right nutrition into my diet. Although I am a healthy eater, healthy foods just are not something I'm craving lately (sounds kind of weird I know).
Because my appetite is hit or miss these days, a smoothie always comes in handy because I can pack lots of great tasting and healthy foods for the baby into one glass.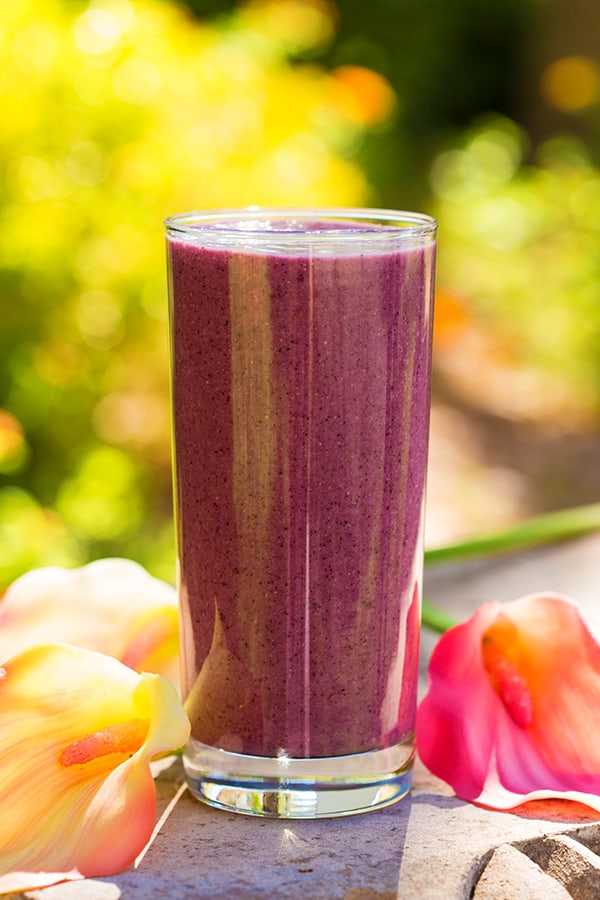 This is my "Perfect Pregnancy Smoothie!"
It's made with ingredients that help momma and baby. I often make this smoothie to ensure I'm getting lots of nutrients into one meal.
I like to sweeten my smoothies with dates because dates provide fiber and potassium packed with sweetness. For pregnancy, dates may be particularly important. Studies show that women who ate dates daily during pregnancy were more dilated when labor began and needed less medication.
If you decide to make this your daily smoothie, please rotate your greens. Use Spinach one day, romaine the next, toss in kale, and try using collards or swiss chard! All of these dark leafy greens provide an abundance of naturally occurring Folate, which helps prevent birth defects.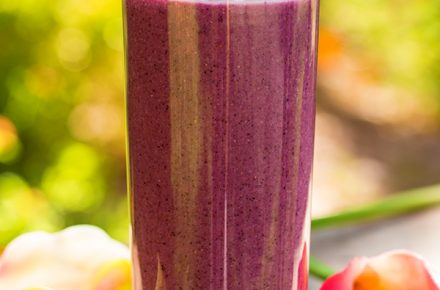 Perfect Pregnancy Smoothie
INGREDIENTS
1 & 1/2

Cups

Coconut Water

1

Banana

2

Cups

Frozen Berries

1/2

Small Beet

raw & peeled

1/4

Lemon

peeled

3

Medjool Dates

pitted

1

tbsp

Flaxseed

2

tbsp

Almonds

1

handful

Raw Greens
DIRECTIONS
Blend until all ingredients are smooth!
SaveSave