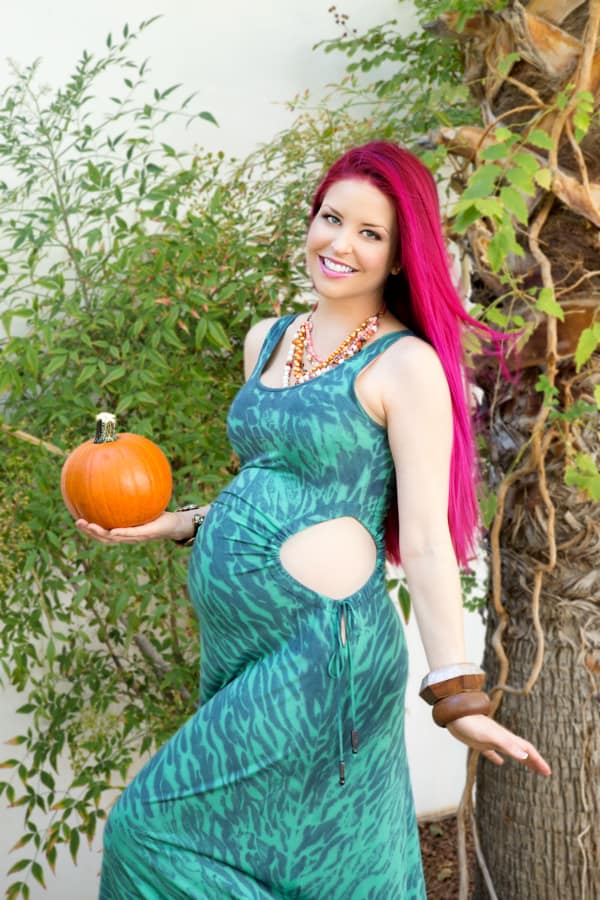 It's pumpkin season and the 'lil tot is the size of a sugar pie pumpkin! She is weighing in at 4 pounds, and I believe we are officially in the 8th month. (oh my!)
Only eight weeks left, and I CANNOT believe it.
Today was an exciting day in the baby world today! We assembled the baby crib today and it is SO FAB. My nursery is designed by Bratt Decor, whom I will be gushing all about very soon!
We also had our hospital tour today!
I haven't been very nervous about the pregnancy, until today. When we were walking down the halls of the birthing center, I could feel myself getting short of breath. I guess it was the combination of hospital + the realization that I am birthing this baby out REALLY SOON that really send me into the world of realness.
The nurse answered all my questions on topics like cord blood, delayed cord clamping, the placenta, vaccines, the procedures for skin to skin contact, bathing of the baby, and family rules. Moms, you know what all I'm talking about, and for those of you who have no idea what I'm talking about, I'll explain it all later, along with my decisions, in a post-baby blog.
In my mommy news, my mom is still here; she will be here for another few days. I am getting sad that she is leaving, but she will be back in a month. We are hoping that little Lily waits to come out until my mom gets back at Thanksgiving. I am due December 5th, and my hopes are that she waits until then, hehe…we shall seeeeee!
Lots of fun blog posts coming up this week! If you have any topics you want me to cover in the upcoming months, please leave them below!