A couple of my fave things inside this recipe. Rosemary & Beets. Fresh herbs are something I aim to eat daily as well as beets. Fresh herbs are a part of nature's medicine cabinet – super potent, nutrient dense, and packed with flavor in a tiny bite.
Beets are incredibly heart healthy and help with blood flow throughout the entire body. I love to eats beets in any form I can whether it's a juice, smoothie, roasted with other root veggies, on a salad, or as a dip. Even though they have a unique flavor, they are super versatile.
Also, take note. Beets are Mother Nature's best aphrodisiac.  Hello, blood flow.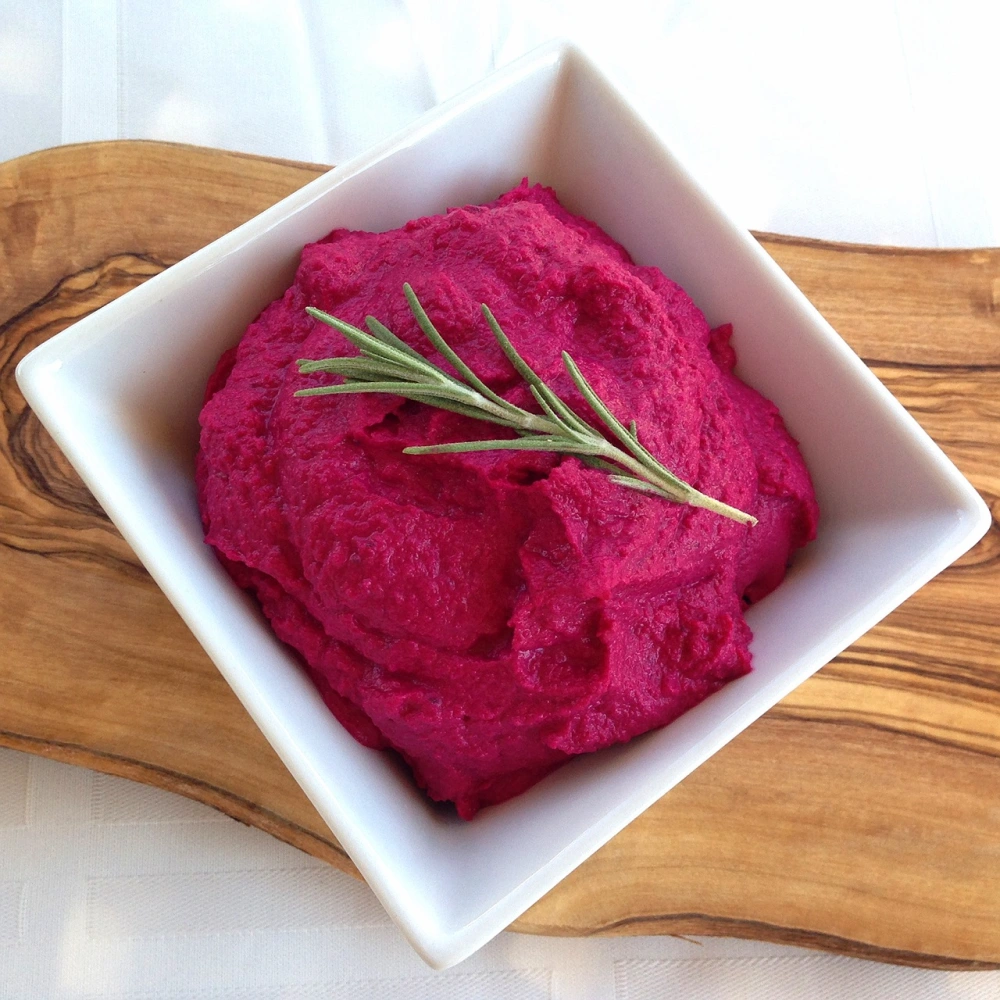 Beets contain high amounts of Boron, which is directly linked to the production of human sex hormones. Who knew beets were so damn sexy, haha. Beets are not the only ingredient guaranteed to get your motor running.  Garlic takes a seat beside beets as it contains the important compound Allicin, a natural blood thinner which is great in helping improve circulation and stamina…just make sure your partner indulges in this dish with you as well  🙂
In case you're worried about the scent of the Garlic, Rosemary was used in modern ancient cultures as one of the first types of perfume or cologne.  One would crush the leaves and rub them around their neck and wrists to let off an intoxicating scent that was to get your loved one in the mood. How funny?! Enjoy some of this sweet and tangy dip as an Hors d'oeuvre and you may just want to skip the main course and go home for some dessert. 👅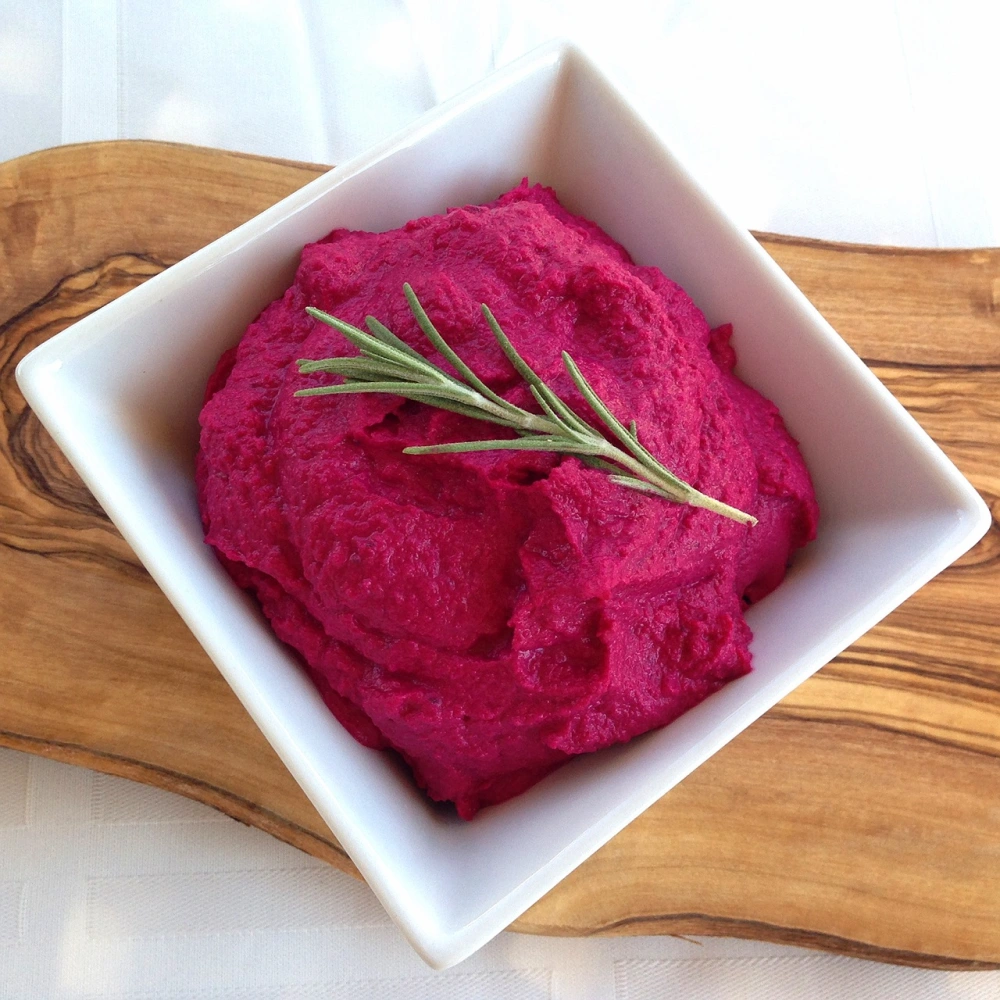 Rosemary Beet Hummus (oil-free)
INGREDIENTS
2

Beets

roasted/cooked & peeled

1

T

Tahini

2

T

Lemon Juice

3

T

Water

1

Garlic clove

1

Tsp

Fresh Rosemary Leaves

salt/pepper

to taste
DIRECTIONS
Preheat oven to 375 degrees.  Cut off  the stems of the beets, and wrap each individual beet in aluminum foil. Place on baking pan and bake for 30-45 minutes. You should be able to poke a fork through the beet easily when done. Let beets cool then slide off peeling.  (You can also boil or steam the beets)

Place the peeled beets, along with all the other ingredients in the Vitamix. Blend until very smooth. Add black pepper, salt, or more rosemary to your liking.