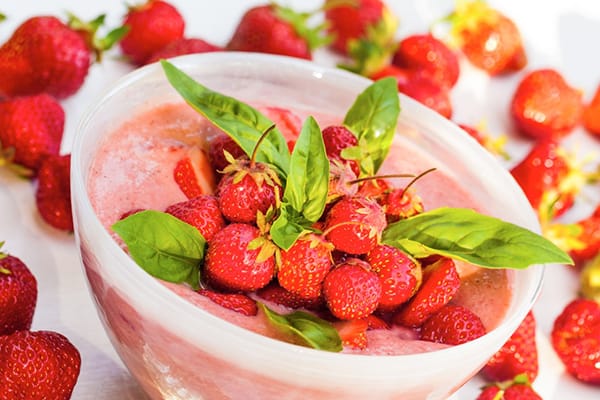 When I saw this recipe, I couldn't take my eyes off of it. Strawberry pasta?? Are you kidding me? Sign me up.
Today I am sharing a recipe from one of my best friend's cookbook. This Strawberry Pasta is from my friend, Olenko's, new hit Raw Food Art Cookbook!
When I saw this gorgeousness, I knew that I had to make it.
Olenko is originally from Poland, and she told me that Strawberry pasta is a traditional Polish dish (I had never heard of it before). Traditionally, the strawberry sauce is served warm over wheat noodles, but this recipe is her raw spin on the original.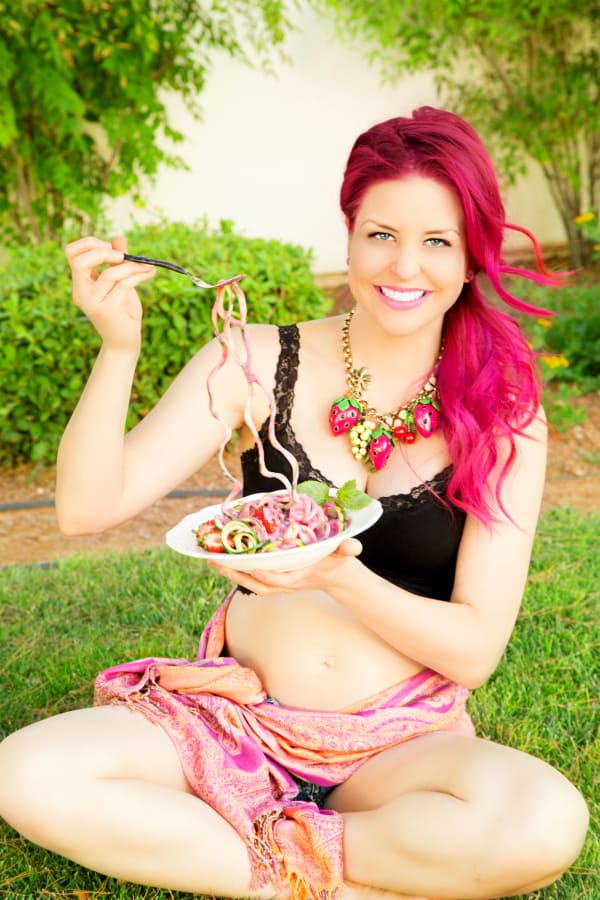 This recipe can be enjoyed as a light summer meal or even as a dessert! I think it's another fun and interesting way to eat more vegetables. I would have never thought to eat zucchini noodles with a sweet sauce, but it actually works!
By the way, strawberries are great during pregnancy. Let's keep getting those anti-oxidants daily babes!
Strawberry Pasta
INGREDIENTS
Sauce Ingredients
3

Cups

Strawberries (2 for sauce

1 for garnish)

1

Ripe Frozen Banana

4

Medjool Dates

pitted

1/2

Cup

Fresh Coconut Meat

1

Tablespoon

Raw Coconut Butter

3

Tablespoons

Raw Coconut Water or filtered water

Fresh Basil for garnish
DIRECTIONS
Run zucchini through spiralizer.

Blend all sauce ingredients (leaving out 1 cup of strawberriein a high powered blender.

Serve sauce over zucchini noodles and garnish with sliced strawberries and basil!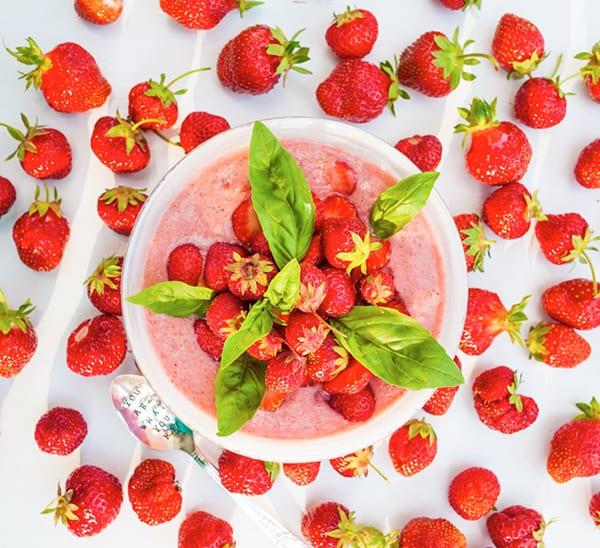 If you are into the beauty of foods and healthy, natural recipes, then you are definitely going to want to have this book. There is no other book on the market that will inspire you more to eat more fruits and vegetables! It is absolutely stunning and the recipes are kid-freindly! I will be making some of Olenko's recipes for my baby girl one of these days.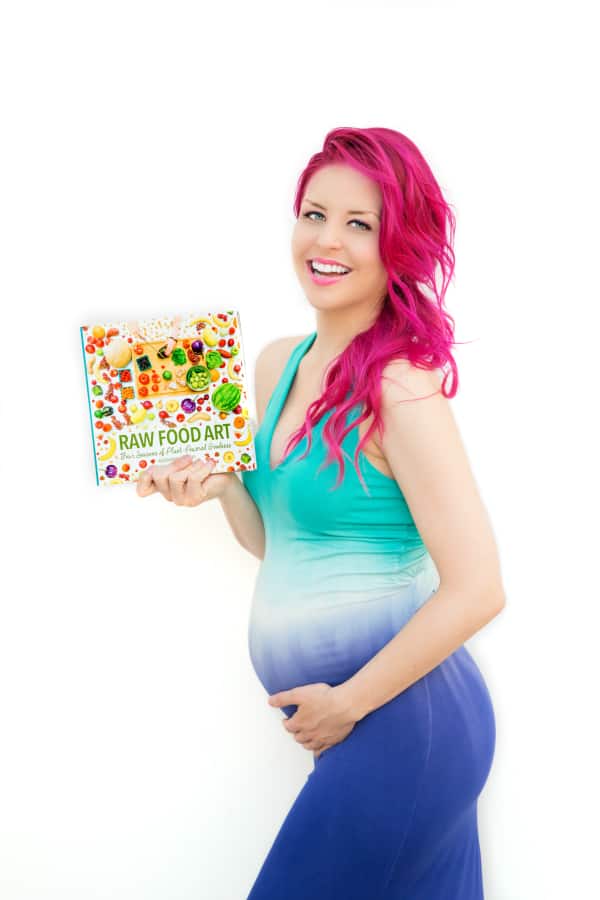 I hope you all have a great Friday evening! Did you see my previous post on my upcoming cooking class? I am SO excited about it.
In other fun event news, something special will be announced tomorrow! 🙂