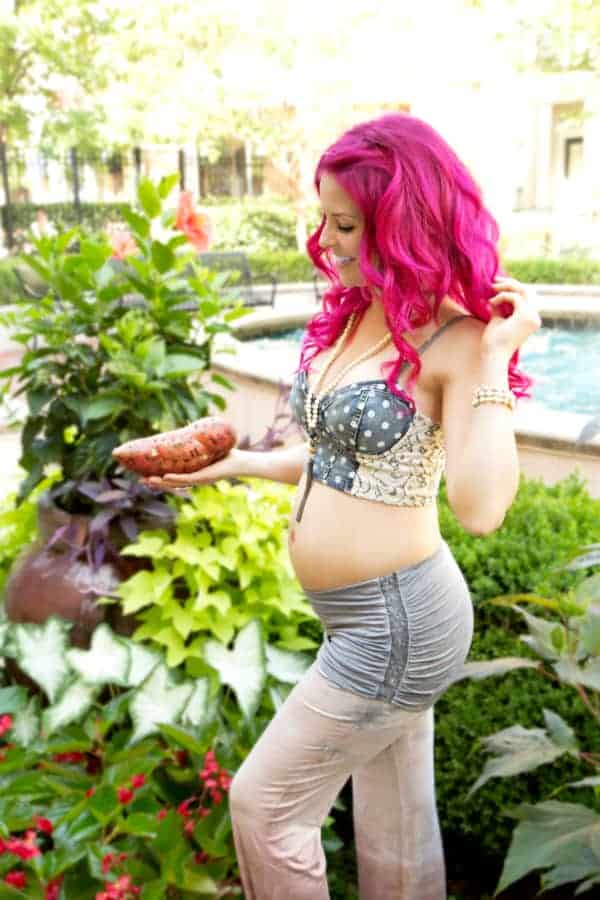 Gosh, traveling always seems to get me so behind schedule. No matter how prepared I am with my laptops, iPad, camera, and outfits galore, sometimes life just happens and nothing that I have planned works out! Anyways, I am FINALLY getting around to posting the Week 19 photos! These were taken last weekend (and I swear I've gotten even bigger since then, you'll see!)
Well, its no surprise that the 'lil tot is finally tot-sized! A sweet-potater-tot that is!! 🙂 These photos were taken at the end of week 19, and this was a pretty monumental week…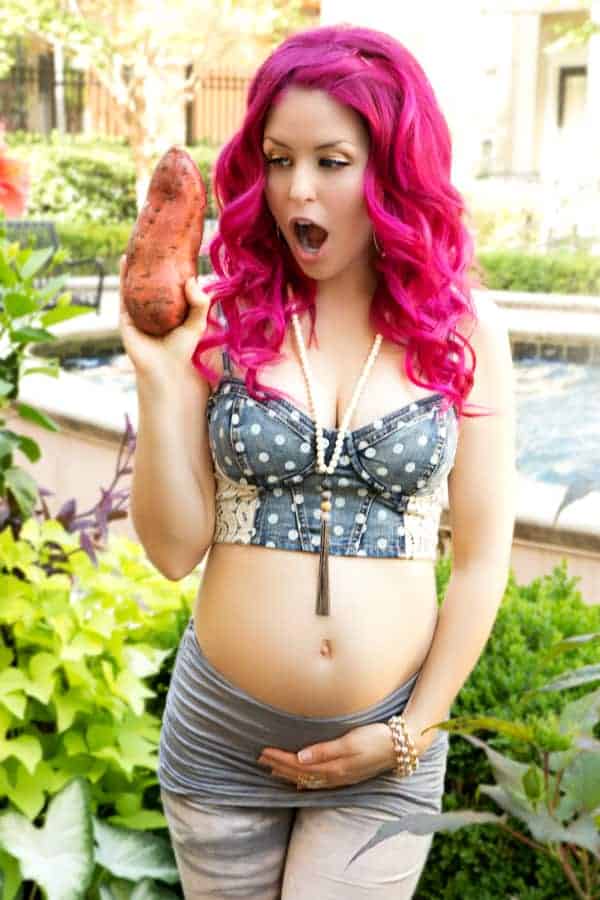 One word: KICKING!
As of last Saturday, she has been moving around constantly!!! On the plane I felt a few kicks, but by the end of that night, not only did I feel continuous movements, but I could actually see my tummy moving around!
I had no idea that at this point during pregnancy would I already be able to see movements! So far, this has topped the list as being the most surreal moment yet.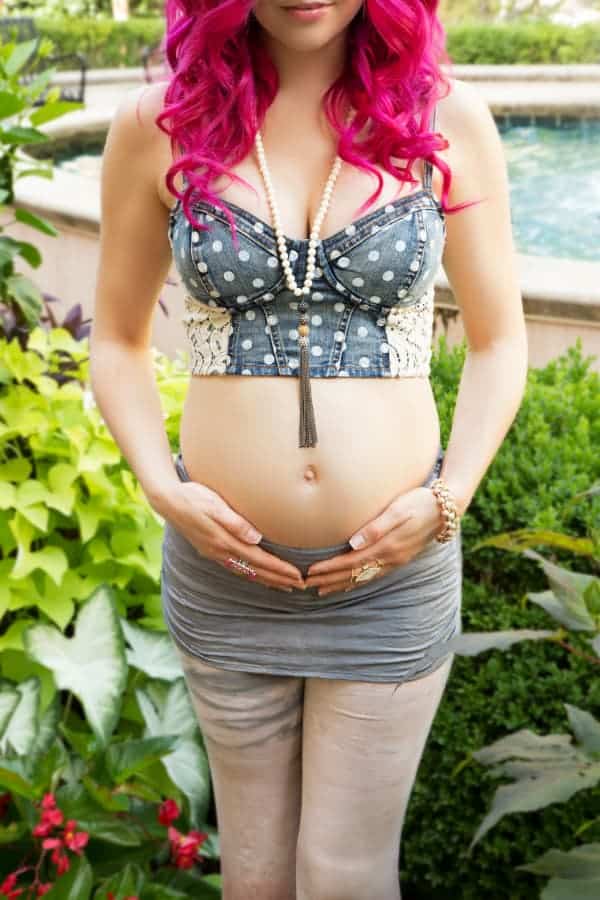 On my 4 hour flight back home to Charlotte, North Carolina, I had the most relaxing ride and I give all the credit to my new found book, The Mindful Mom-To-Be by Lori Bregman. I started reading this book on the flight and I couldn't put it down. I ended up finishing the book in its entirety. This book is absolutely incredible and I cannot recommend it enough.
I have lots and lots of books, but I'll admit that I barely read them any of them all the way through. This one was the exception! Hands down the BEST pregnancy book I have ever come across. It's a must read.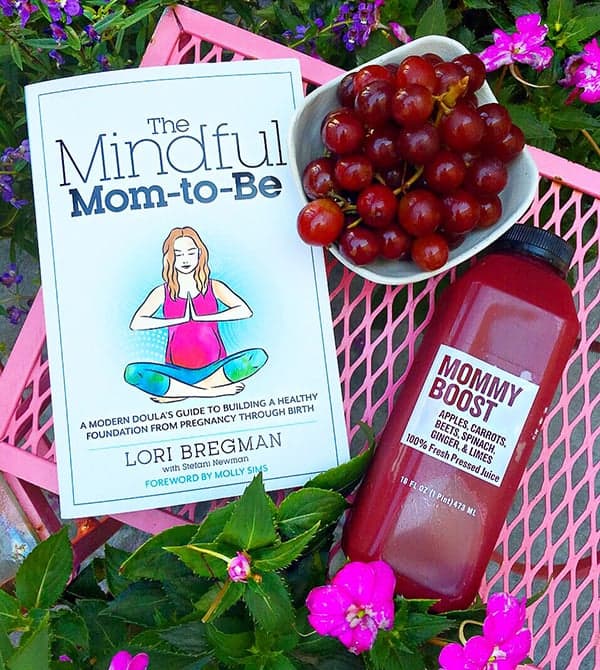 This book is about strengthening your personal foundation to be able to bring a conscious and happy child into the world. The Mindful Mom-To-Be covers everything from natural remedies, pregnancy milestones, what to expect, birthing plan options, nutritional tips, physical exercises, and meditations.
A couple things I enjoyed most in the book were learning about the the different types of tea that are good for pregnancy (y'all know I love tea), and Lori's advice on how to prepare for motherhood. As she says herself, "You're not just birthing a baby; you're birthing yourself as a mom, too."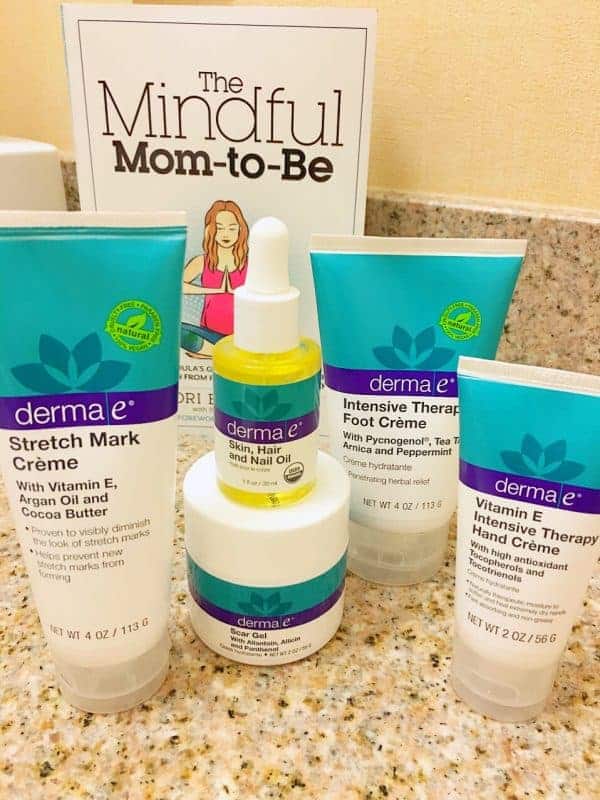 Once arrived in NC, my brother and I checked into our hotel and then went to go see our family. My brother couldn't believe how much I packed for this trip, but I actually thought that I did rather well! 🙂 You know how women are; we must have all of our things with us to get us, at all times, through the day! Being a woman ain't easy!
One set of crucial products I could not leave my house without were my Dermae goodies. You've heard me talk about Dermae for a while now, and yes, they are still very awesome.
When I found out they have stretch mark cream I was so excited! This was much easier to travel with than a big bottle of coconut or almond oil. I actually mixed a little of Dermae's Skin Hair & Nail oil in with the stretch mark cream to create a mummy-tummy lotion. It works wonderfully!
As for the other products, they are perfect for pampering Mommy! (especially the peppermint foot cream…OMG!) 🙂
Try Dermae's line and make sure to use code ASHLEY for 20% off your order!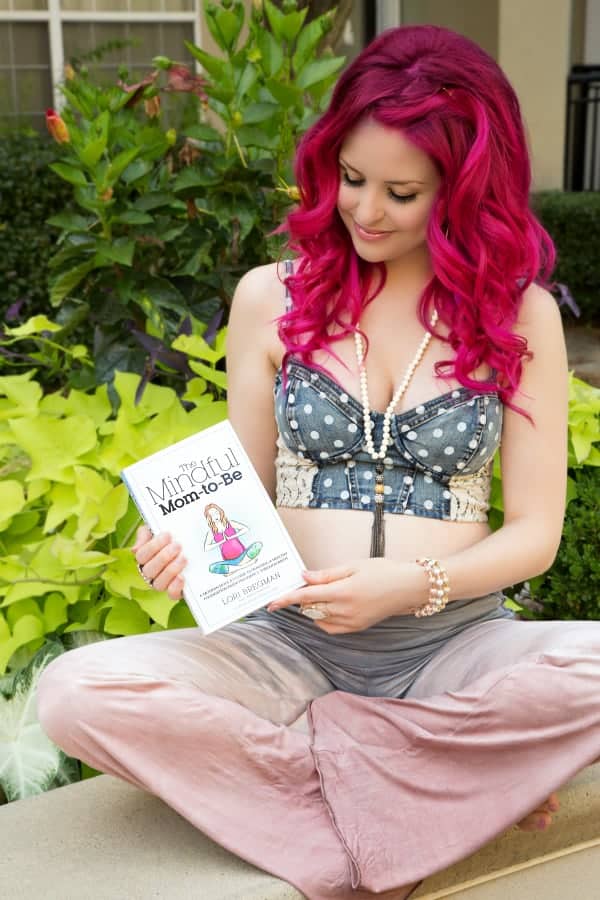 I'll have the baby shower photos coming up tomorrow!