A couple weeks ago, I went on a baby shower tour that took me back to my hometown Charlotte, North Carolina and then to Dallas, Texas.  My mom hosted a sweet, Flamingo-themed, baby shower. I was surrounded by my family and childhood friends.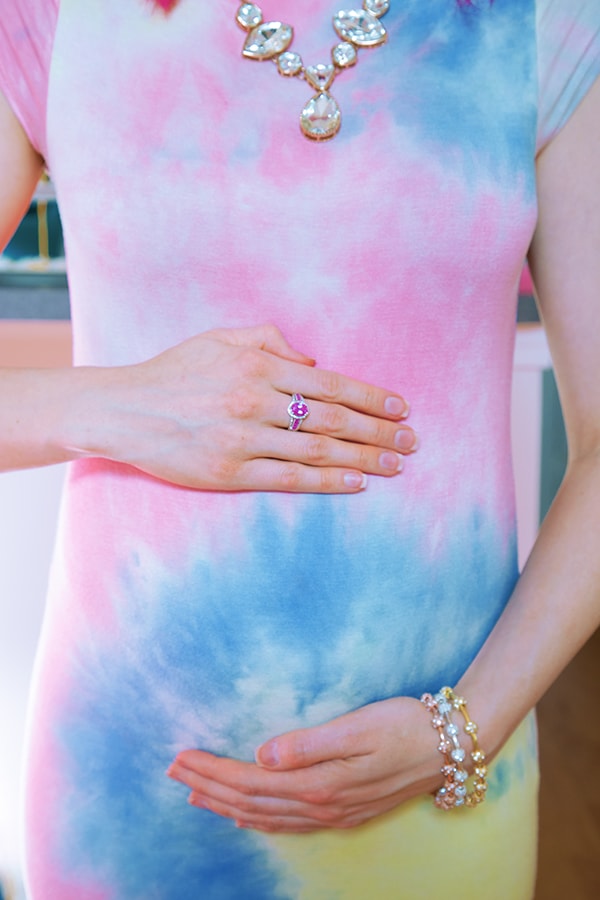 My mom gave me this pink ring as a mother-to-be present. I love it so much, and it will be such a great piece to pass on to my daughter one day.
(I'm wearing Count Me Healthy, Crystal Sexy Stack, bracelets. These bracelets are not only perfect for all outfits, but they are created to serve as a beautiful journal for your wrist and a stylish, constant reminder of your goals.)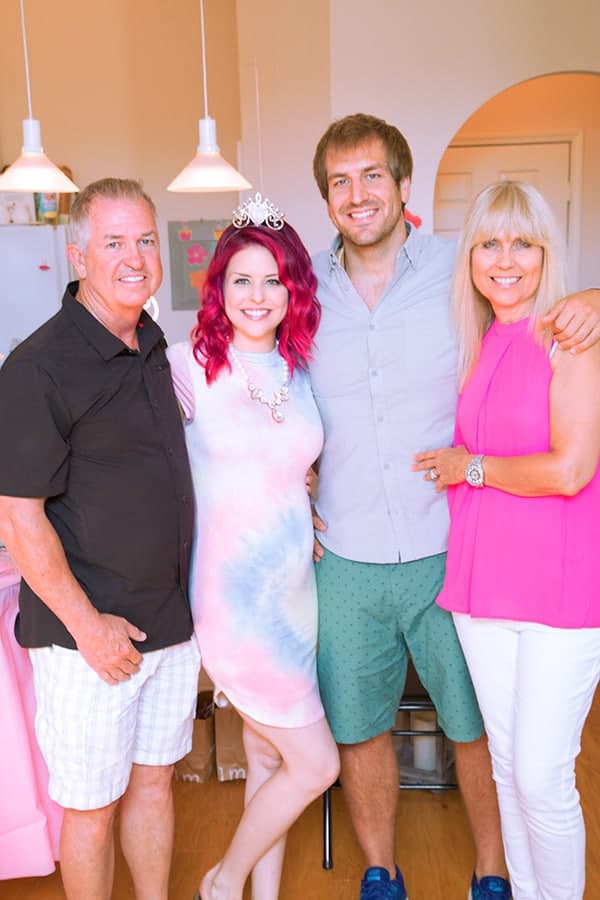 The family! My dad, brother, and mom.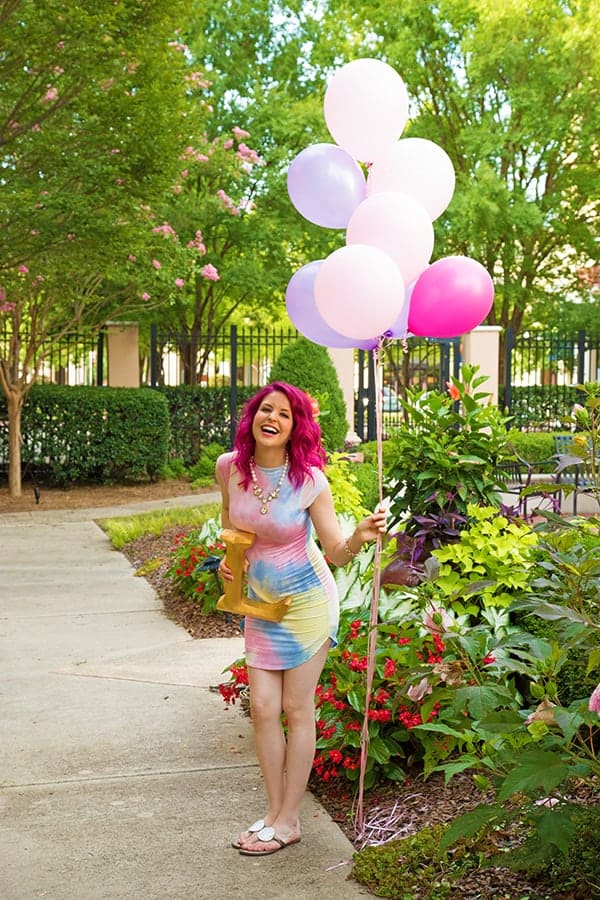 I always miss the lush trees in North Carolina. Such a beautiful place. If you have never visited, I highly recommend it.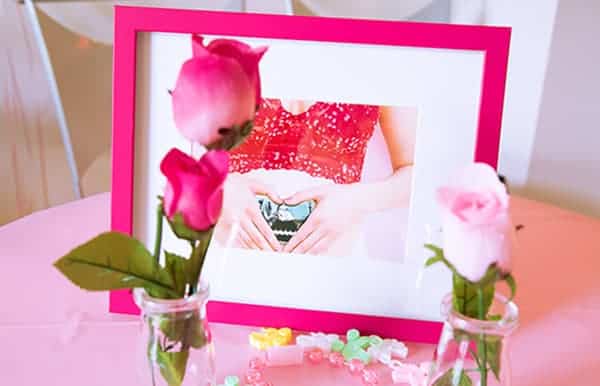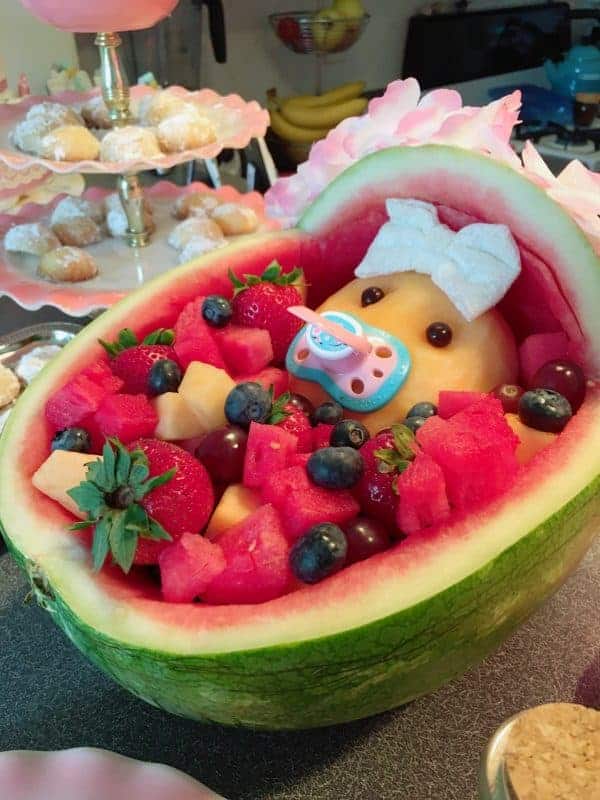 Now this is legit fruit baby, right?? Gotta love Pinterest for always having the best party ideas!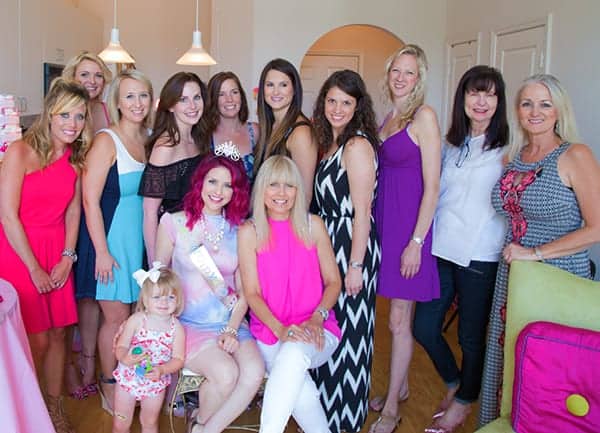 The NC ladies crew!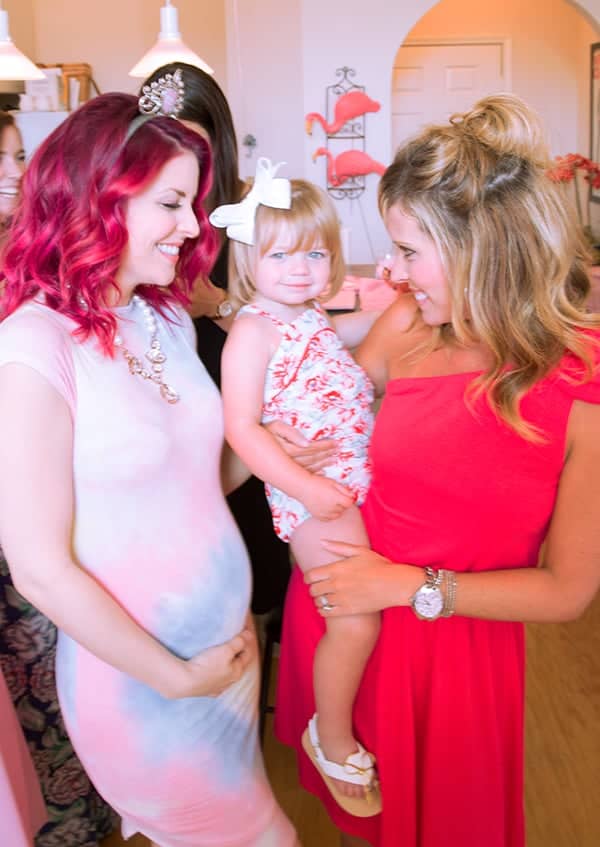 My friend page and I have been friends since I was in third grade. Isn't her daughter, Laityn, precious?
Then onward to Dallas, Texas!
My girls in Texas were so sweet for hosting a shower for the 'lil tot and I. I don't get to visit Texas as often as I would like to, but when I do, I am so happy to spend time with my girlfriends.
I was able to reconnect and see some of my Texas hair clients! I get so attached to my clients; they are my second family. I moved to Vegas from Dallas 3 & 1/2 years ago. It was a hard decision to move and leave my business, but at the time, it felt like the best decision. Luckily, I'm pretty good at keeping in touch with my friends, so I'm happy that I am able to still see everyone when I go back to visit.
The Texas shower was a garden theme.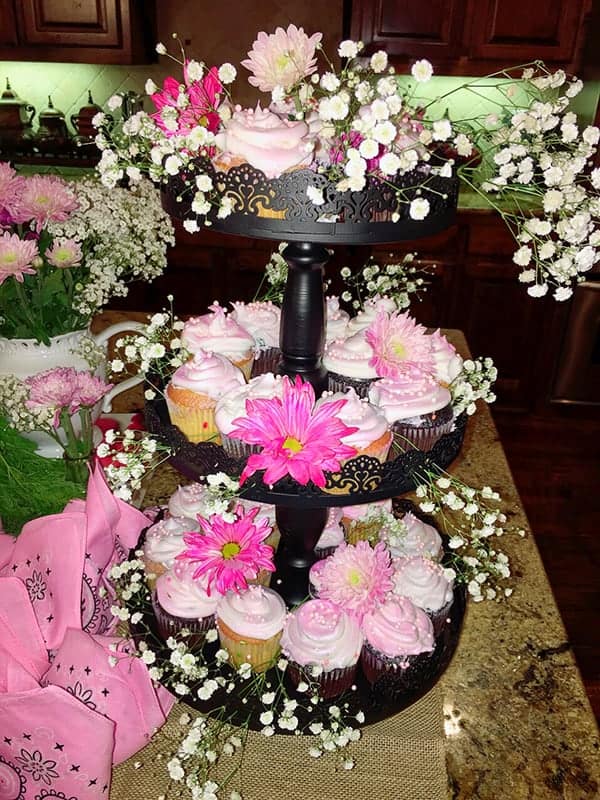 Chocolate and vanilla cupcakes. The cupcake tier they made was so gorgeous!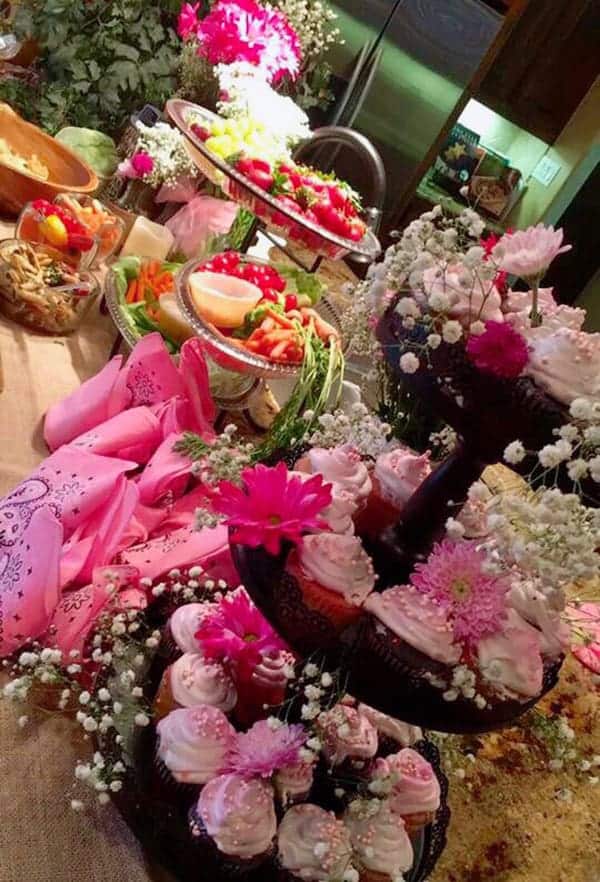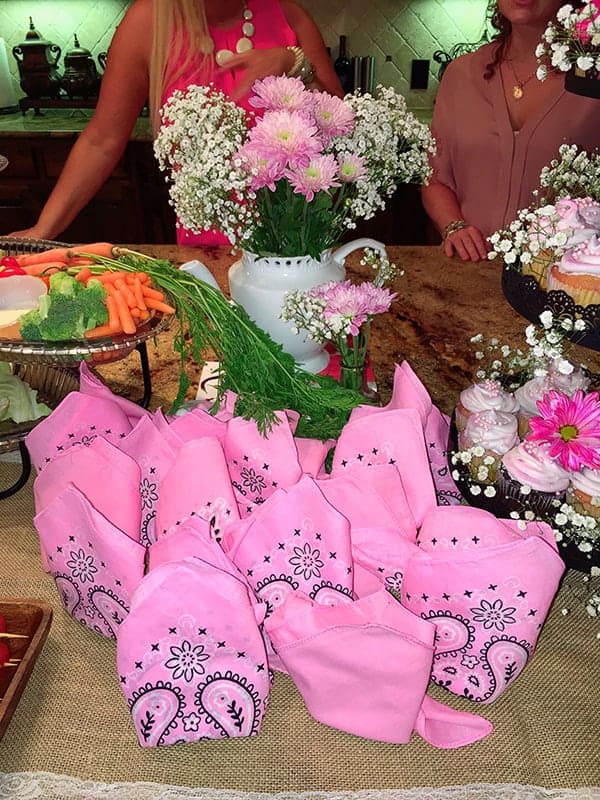 Pink handkerchiefs for napkins.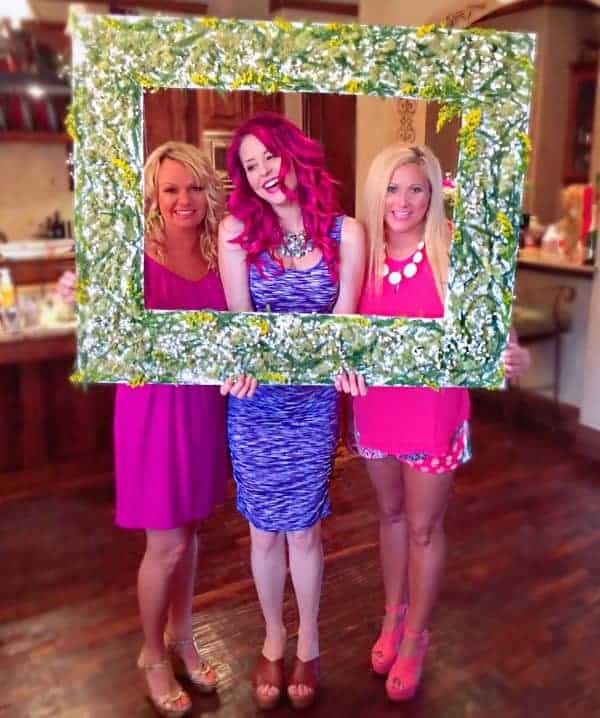 My friend, Meghan, made this garden picture frame! It was such a fun idea for photos.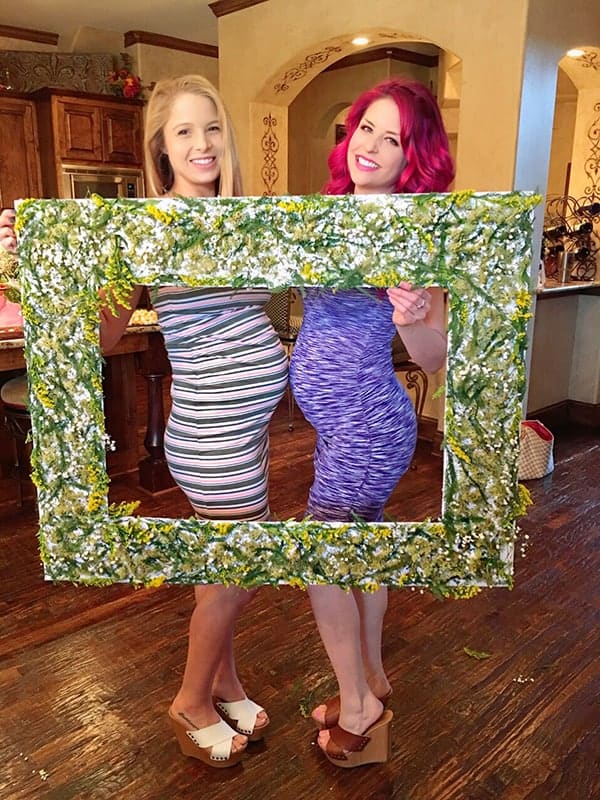 My friend, Kelsey, is pregnant too. She's actually 8 months along. I'm 5 months along so I had to poke my tummy out a little more for a cute picture!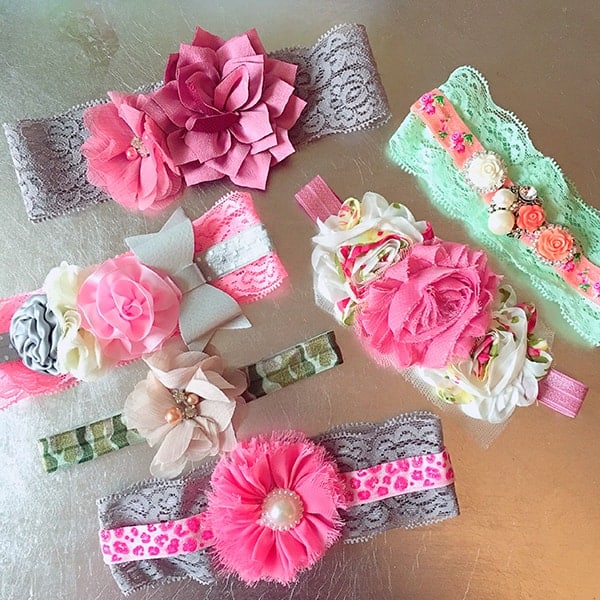 Instead of playing baby games, the girls opted for making a headband craft corner. All the guests made headbands for the 'lil tot. I had everyone sign the back of their designs so that when she wears it, I will know who made it with love! 🙂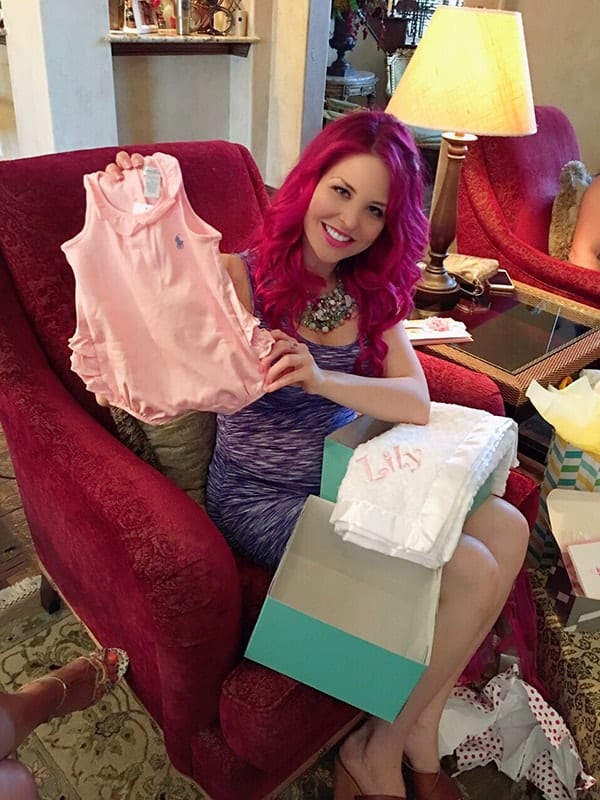 I couldn't be more thankful for my incredible family and friends. I have been blessed with a life of abundance, and I never take them for granted.
20 Weeks…Now she's the size of an Artichoke!
Ok, so, so I believe I overdid it on the size of the sweet potato last week! I guess I got a bit excited, and it was a flawless tater. 🙂 Anyways the fruit/veggie sizes get a little awkward from here on out! Lol! Its hard to find an exact baby size in produce.
I can't believe I am halfway!!!
Sometimes I look down at my tummy, which is noticeably larger now, and I still cannot believe this is happening!
At 20 weeks, I am feeling pretty well. I had a little mini scare at the high risk doctor this week. He told me my iron was low (slightly anemic) despite my prenatal vitamins and eating truckloads of spinach. I am waiting to have Dr. Allen, my plant based medical doctor, to give his professional opinion. I personally think it's my autoimmune disease, Sjogren's Syndrome, that is causing this issue, but nonetheless, I will need to tweak some things.
I have almost decided how I am going to decorate the nursery. I couldn't be more excited about this! By next week, I'm hoping to hear back from some companies I am potentially working with on the design! You know her room is going to have some color going on! I cannot wait to share the details soon!
So…next week, Ill be sharing a brand new recipe that we had at my NC baby shower! Garden Veggie Cream Cheese Sandwiches (Yes, they are plant based, and they are TDF!)