It's that time again.
Time to share another one of our favorite smoothie recipes.
One of the things that makes me the happiest is seeing Lily enjoy these delicious smoothies with us. I try to give her a 1/2 cup of smoothie every morning (sometimes she eats more). I love seeing her enjoy fresh herbs, fruit, and greens. I always tell her she's he healthiest little baby that I've ever seen! Oh, and for moms who have asked me how I feed her smoothies… I simply just spoon feed them to her. A big straw would be fine too as long as the smoothie is thin enough.
So you may be wondering… Hmmm… Sage in a smoothie?!
OH YES.
It's so delicious.
It's only a hint of sage. First you taste the berries, then the tartness, then the sweetness, and on the last flavor note you'll taste a hint of sage.
It's such an awesome recipe, and it was actually inspired by Lily's dad, Shane. When I first met Shane at his smoothie bar a few years ago, I used to order a similar smoothie to this one that was made with berries ➕ rose ➕ sage. He called it the Bud & Vine. Cute, huh?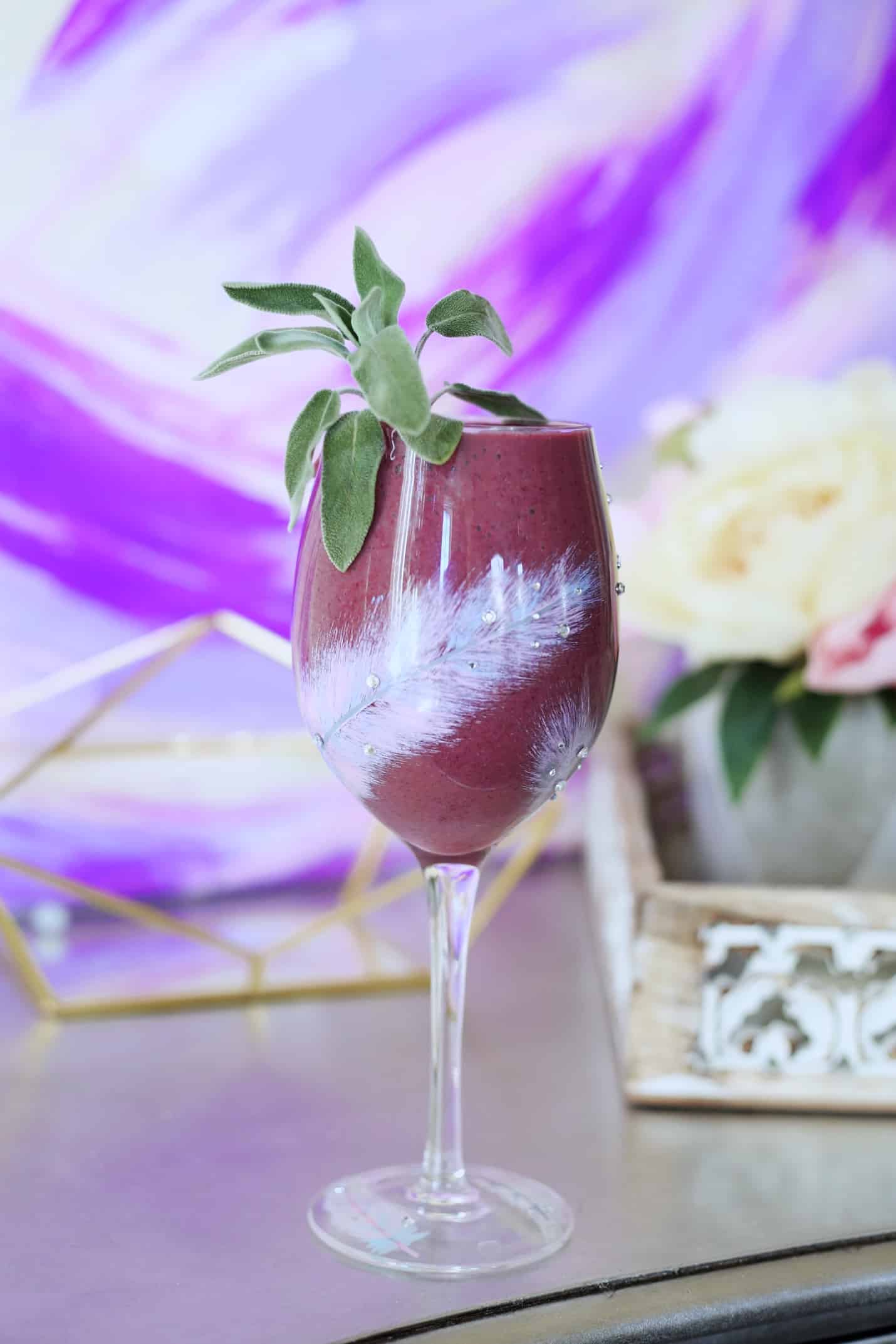 I learned to add fresh herbs to smoothies from this book. I highly recommend it if you love smoothies and you enjoy thinking outside the box for health and wellness remedies. It's one of my favorites.
Adding fresh herbs to smoothies is my fave healthy trick. It's such a healthy, unexpected, and healthy boost to any drink ➕ the addition of fresh herbs (and berries) to your foods are like giving your skin a healthy dose of Botox.
Whether you're here for health or here for the beauty benefits (or both like meeee!) there's no denying the amazing results of taking in lots of fresh herbs.
I hope you enjoy this smoothie! When you make it, send me a Direct Message on Instagram with a pic! I would love to see!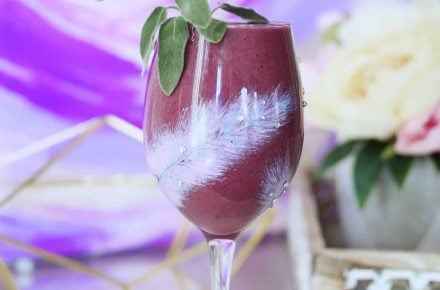 Berry Sage Spectacular Smoothie
INGREDIENTS
2

Cups

Frozen Mixed Berries

1

Banana

1

Cup

Coconut Water

2

T

Hemp Seeds

2

T

Goji Berries

3

Sage Leaves

3-4

Medjool Dates
DIRECTIONS
Blend in a high powered blender or Vitamix.
If you are obsessed with the healing & beauty benefits of herbs like moi, you'll love these herbal smoothies too:
Minty Mixed Berry, Herbal Citrus Watermelon, Herbal Blackberry, & Sweet Potato Rosemary.
SaveSave
SaveSave